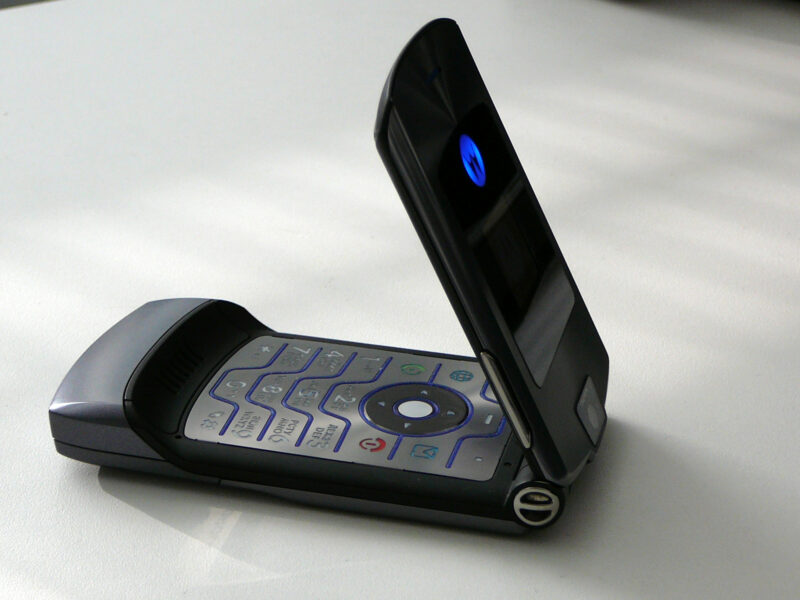 CHICAGO, IL — Motorola recently announced the re-release of the once-ubiquitous Motorola Razr which will still be a sleek, pocket sized flip-phone, but this time with smartphone technology and all of your middle school selfies pre-downloaded.
"We wanted the nostalgia of the flip-phone as well as the excitement of seeing the hundreds, in some cases thousands, of selfies you took in your bathroom mirror," stated Motorola CEO Greg Brown, who clearly doesn't get it.
For years, Motorola has been looking for a way to merge smartphone technology with pictures from your adolescence, and they've finally done it. At no extra cost, the included images will highlight such sentimental torture as the time you experimented with a deep side part, not unlike the incumbent President of the United States. Other pictures feature your truly heinous orthodontia, and with the new HD photo rendering you can see every bracket, elastic, and old piece of corn in excruciating detail.
The new phone will also include your entire Limewire library, with timeless classics like "Airplanes" by B.o.B, "Crank that" by Soulja Boy, and the heartfelt ballad, "Buy You a Drank (Shawty Snappin') by T-Pain.
Fans of the former Razr model will be thrilled to see the sleek 2008 design return and even more excited to note that their background is still that picture of everyone's feet in a circle. For others, it may be the picture of hands joining together to make a star.
"I thought it would be fun to get the new Razr but once I turned it on I was accosted with pictures of my fourteen year old self doing the kissy face and peace sign in my grandparents bathroom," stated unhappy customer Sydney Gilcrest, who called Motorola to have the pictures removed. Gilcrest was immediately denied due to the terms of her contract, which state that the selfies are "hardwired in" and "impossible to remove."
The idea to include the pictures was the brainchild of senior software engineer Brittany Crandell, who never endured an awkward phase in her teen years so saw no reason why this wouldn't be "a fun and cute" addition to the revamped phone.
"I thought I'd removed all evidence of them," stated a visibly distressed Andrew Johannson who chucked his phone into the sea when he saw the picture of his teen-self shirtless, flexing his non-muscles and running a hand threw his frost-tipped hair.
At press time, Motorola's competitor, Blackberry, announced it would be releasing a new model featuring all your BBMs asking your parents for money.