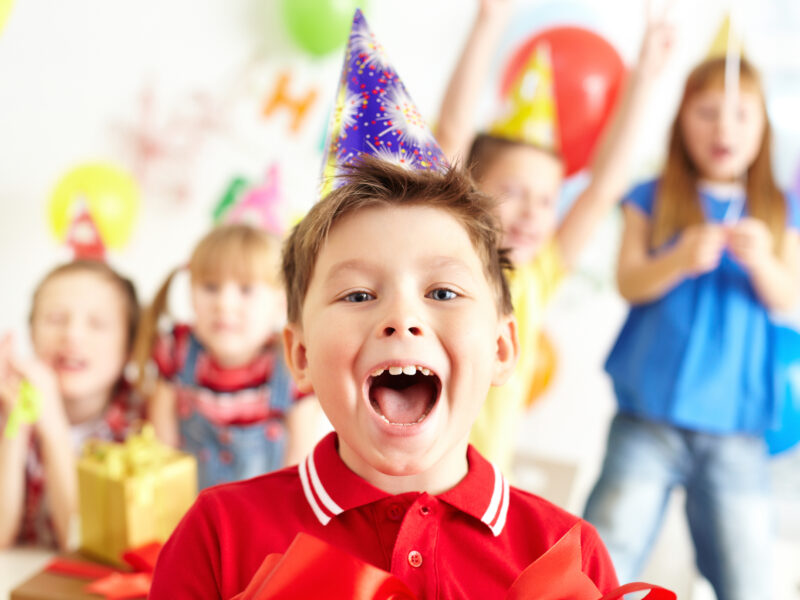 By Oscar Barnes, Grade 2
Hi! The calendar is flipping to January, and if you love great movies, that means one thing: It's time to start thinking about Oscar! Because he is hosting a birthday party where Madagascar 1, 2 and 3 will be in the background the whole time!
That's right! January is Oscar season, where all month long we think about Oscar and his birthday party on January 30th! It's on a Thursday, which is a school day, but don't let that stop you from coming to Oscar's birthday party at 1347 Spruce Ave! The party is on January 30th, but my actual birthday is on January 26th! But the 30th is when my Dad can be there! All that means is that there are four entire days where it would make sense to give Oscar a present! That's me! I'm Oscar! It's Oscar season!
Now around this time of year a lot of experts are making their best-of lists, and critics are speculating about who is going to get all the prizes. And this year you can rest assured that the top of everyone's best-of list is Oscar's party! We got Beyblade tournaments, plenty of Oscar bait (aka Pixie Sticks), those famous Oscar loot bags, and Spiderman is going to be there! Not at the same time as my dad though for some reason that has not been clearly explained to me!
Now Oscar season is also about Oscar fashion! What will Oscar wear on the red carpet this year? The red carpet is the red spiderman rug my mom gave me for Christmas and I take it everywhere I go like a security blanket! But to answer your initial question about what I'll be wearing, it will be sweatpants and a flippy sequins t-shirt, just like every other day!
But that's not all that's happening this Oscar season! Do you like thrills? Romance? Drama? Foreign languages? Because this is the month that Oscar asks out Maya from the French Immersion class on a date! Will she say yes? Where will they go? The playground? The sewer tunnel? To McDonalds with parental supervision? If Oscar's dad is the chaperone we can get whatever we want from the menu including McFlurries! 
Keep reading this space as the Oscar narratives start to coalesce, and when we finally discover all the surprises and snubs on the big night! I mean day! Children's birthday parties are during the day! And Oscar's is at 4pm sharp! Don't be late if you want a say on the pizza toppings! And definitely do NOT go to Declan's party at the exact same date and time! It is NOT Declan season! And Maya if you're reading this, get ready! We're going to for sure get married, so your Oscar season is just beginning!