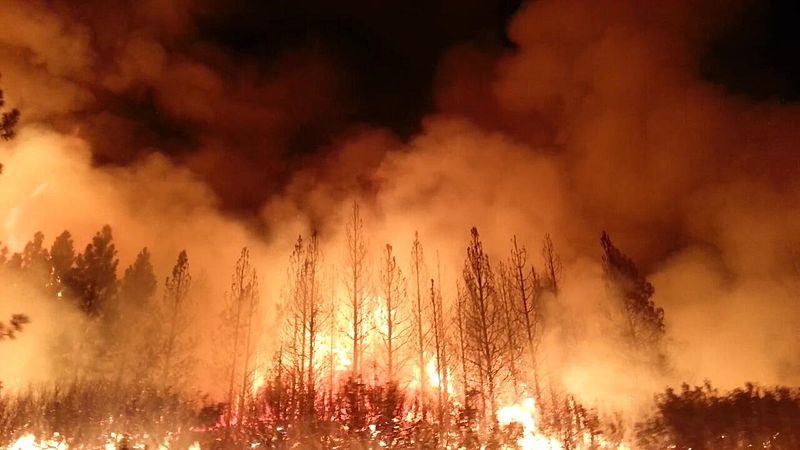 LUNGS OF THE EARTH, AMAZON – After publicly promising it was going to be a 'new year, new me' for the fifteenth year in a row since Al Gore's An Inconvenient Truth, Earth has once again immediately broken its new year's resolution to finally lose that pesky 1.5 degrees. 
Earth, who started the year optimistic that this was 'finally going to be the year it got its act together,' instantly burnt out on unrealistic goals to lose the environmentally significant 1.5 degrees as fast as possible, using fad solutions like wind, solar and nuclear energy. Impatient to see the long-term results, witnesses report that Earth quickly fell back into old patterns – erratic mood swings, binging on fossil fuels, and completely forgetting to have enough freshwater. 
Failing to follow through on yet another new year's goal, Earth spiralled into a pit of shame and despair, swallowing most of California in seemingly unrelated sinkholes. A long-time fan, Eden Blahsomer, gave the inside scoop after pressing her ear up against a nearby tree: "It's just going through a bit of a rough patch. It's not like Earth to be in such lousy condition."
Critics were unconvinced citing a history of self-sabotaging behaviour, "This is the same Earth that, in a similar frenzy of panic and guilt, subscribed to The Paris Agreement in 2016, and has done absolutely nothing except spend the last 4 years trying to unsubscribe from it. Unfortunately, this has been easier than cancelling a membership at Goodlife Fitness." 
To this end, many believe this incident is reminiscent of the time Earth heard about the adverse effects of factory farming on the environment, briefly considered going vegan, but became instantly turned off from the idea of 8 billion people simultaneously posting pro-fauna propaganda on its social feed.
Rumour has it that since simply cutting fossil fuels is 'just too hard', Earth is now contemplating 'really getting into intermittent fasting'. This detoxification method would mean that billions would starve in a Mad Max-esque land of desolation. While many remain skeptical, experts say it's "totally natural" and would only be temporary – give or take a few hundred years.
Earth, who has reportedly hit rock bottom, commented on its latest disappointment: "I guess I just assumed that my man, Elon Musk, would have created some kind of useful solution to this ordeal by now, but every day he less interested in me and more interested in thots like Mars."
Distressed and relapsing into wildfire blazes and global heatwaves, what was supposed to be Earth's innocent 'hot girl summer' has undoubtedly transformed into an all-season nightmare inferno. This news brings to light the shocking truth that Earth has also broken its resolution to finally quit smoking.