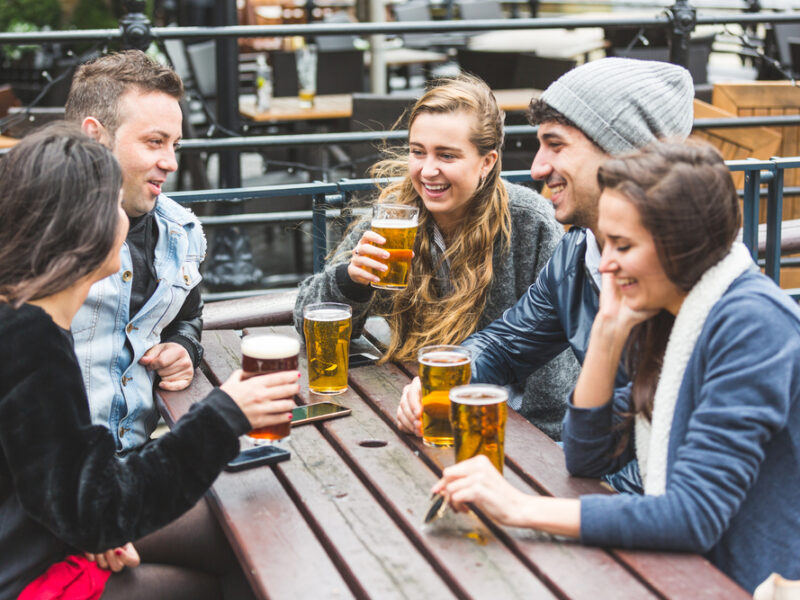 Vancouver, BC — Following a wave of high-pressure this week, meteorologists predict Dry January will be the wettest on record.
Up until Tuesday, leading meteorologists predicted that January would be completely dry. However, by Thursday evening, their satellite models had begun to show signs of scattered 'just one drink isn't cheating' sips across all of Canada.
"Around the time Canadians were getting back into work and the threat of WWIII looked imminent, we saw a catastrophic surge in mental, emotional, and peer pressure sweep the country, leading to a bitter frost over our souls. Suddenly, drowning our sorrows didn't seem like the worst thing we could be doing," said Markus Dobrik of Weather BC.
Due to this cold-front, almost all Canadians will be experiencing an icy tipple by late afternoon and by 7 pm a full-blown, 35 cm sleeve-sized downpour of strong 7% IPA. Even drier areas will experience at least a 6 oz Riesling, if not the full bottle.
"Damp January would be optimistic," explained Earth Science professor Edie McRae. "But atmospheric changes caused by international disasters will lead to category 4 gusts of slushy crushed ice, expired margarita blend, and vodka that will carry on throughout the night. A Completely Sopping January is probably the most realistic outcome."
Although most Canadians will wake up to a head of cloud and fog, they are warned that there's no sign of let-up.
Drenched January is expected to carry on into a Water-logged Beyond Recognition February.