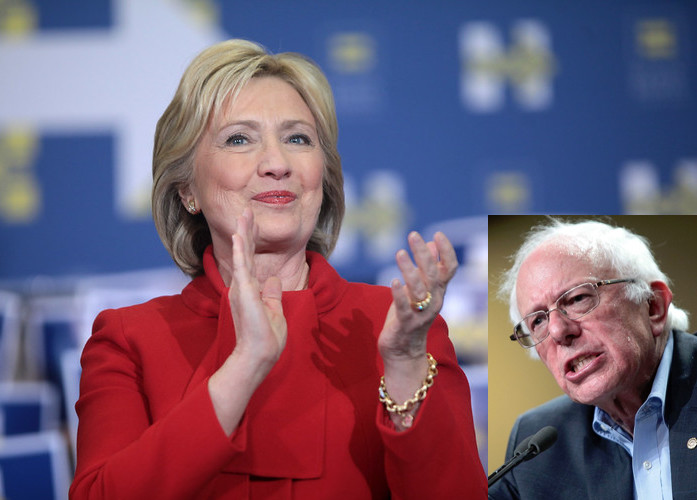 WASHINGTON D.C. — Following reports of Hillary Clinton's strong criticisms of Bernie Sanders' campaign and career, the nation has been staggered by the news that a woman who has endured 30 years of profound, untempered woman-hating rage from all corners of the globe, disapproves of one dude.
"I just can't understand why she'd feel the need to lash out," said Bernice Vewlin of Cleveland, of a woman who, during the 2016 election, was routinely impersonated at rallies by lookalikes in cages at whom attendees could hurl abuse. "Can't she see that this isn't about her?"
"The Democratic Party needs to come together and rise above petty criticisms," said Tom Quint of Charlotte about Clinton who, in 1997 was criticized for not being sexually alluring enough to prevent her husband from engaging in the infidelity that got him impeached. "Like, ever heard of taking the high ground?"
"Honestly, if you can't just put your emotions aside and do the job [of being a retired politician] then why even bother to try?" Quint added, referring to a woman who wrote her LSAT exam through shouted accusations that her succeeding would result in her competitors getting drafted.
"I mean, come on," said Leon Womip of Tulsa, Oklahoma, of Clinton, who has been routinely lambasted over decades for being inauthentic and guarded. "Does she think anybody cares what her real beliefs are—can't she just think of what's best for the party?"
"And why get mad at Bernie? It's not like he benefited from this at all!" Womip added, referring to a centuries-long disgust for ambitious women that millions of Americans have fixated squarely onto Clinton.
Clinton, reached for comment, is reportedly horrified that you don't like her anymore.