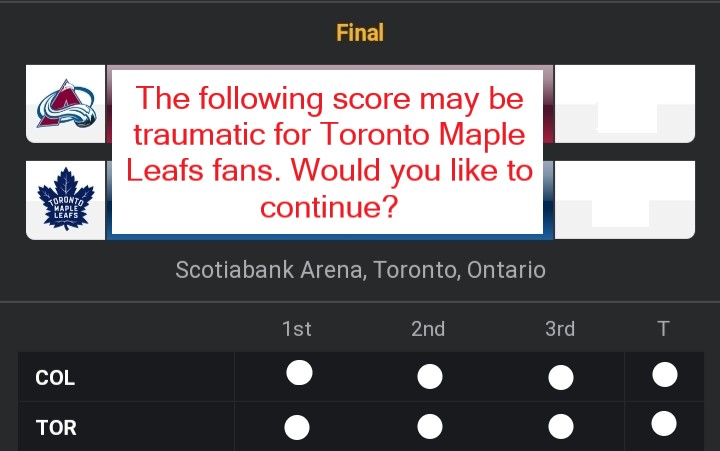 TORONTO – Before watching or listening to any Toronto Maple Leafs game on TSN, viewers will be required to read and agree to a trigger warning to avoid traumatizing any Leafs fans.
Producers at TSN said the warnings will be placed on scores, highlights, and any other news related to the struggling team that has disappointed so many for decades.
"These people have been through so much and we don't want them to relive their experiences harsh experiences like last year's playoffs," said TSN president Stewart Johnston. "The warnings will preempt stories on injuries, firings, and why Auston Matthews has been a total disappointment."
Johnston explained that the warnings will not prevent criticism or discussions about the piss-poor performance of the Leafs back-up goaltender or the statistical improbability of the team reaching the playoffs.
"It's a sign of respect and gives fans the false hope that they'll go far with their team."
TSN will also offer Leafs fans a ten second delay for its live broadcast to censor any goals against preventing fans from angrily turning off their televisions in the middle of the third period.