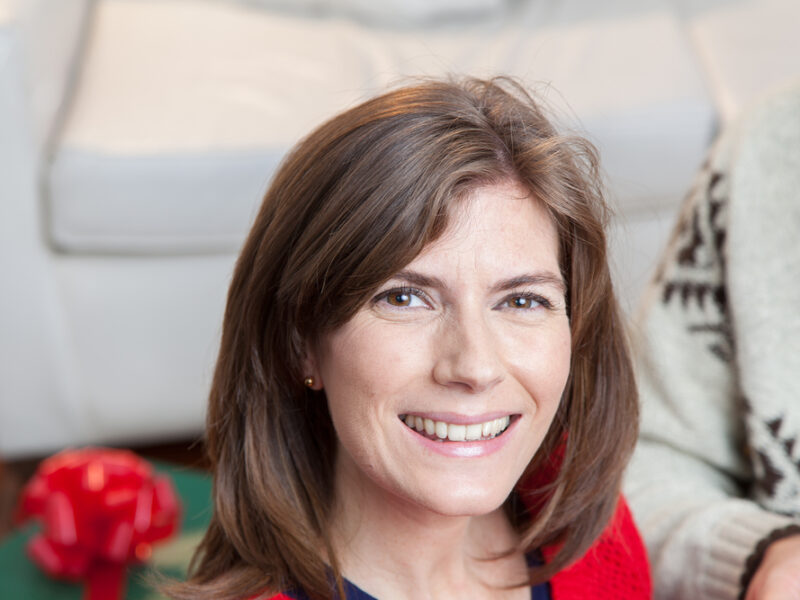 TORONTO – Yesterday afternoon, Sandra Johnson, a mother of three with an active social media presence, tweeted the heart-warming sentiment "Spread cheer at Christmas!" to her followers, just five minutes after hurling a festive candle at a Pier 1 Imports cashier because the candle "didn't smell anything like 'Yuletide Blessings.'"
According to eyewitnesses, immediately after the candle had bounced off the teenager's forehead, Johnson demanded to see the manager, refused to leave until she had been refunded and given a gift card, and then pleasantly wished everyone a Merry Christmas as if nothing had happened.  
"I meticulously decorate my home to create a joyous and welcoming holiday atmosphere for everyone," the 45-year-old explained, sniffing a new candle to make sure it smelled like 'Holiday Spirit.' "And sometimes to make that happen, you have to scream at a few employees." 
Alice Mackenzie, the 16-year-old cashier at the home furnishings store who was on the receiving end of Johnson's wrath, said that this wasn't the first time she has been harassed during the holidays.
"Everyone always posts about being extra nice to retail workers during the busy season, but three days ago an off-duty Mall Santa came in and screamed at me because the Mary, Joseph, and Jesus in a Nativity diorama he had purchased weren't Caucasian enough," the part-time employee recounted, nursing a candle-shaped bruise on her face. "I saw him two hours later singing Joy to the World to refugee children."
Johnson explained that her horrible candle experience won't stop her from enjoying the holidays. 
"It's just such a shame," she said, pausing to post a Facebook picture lamenting the plight of impoverished families overseas who couldn't afford to celebrate Christmas. "God knows, that candle was probably made in some godforsaken third world country by lazy people who don't just care to put love into their work."
At press time, retail workers across the country were nestled all snug in their beds, while visions of being seen as human beings with feelings and emotions danced in their heads.