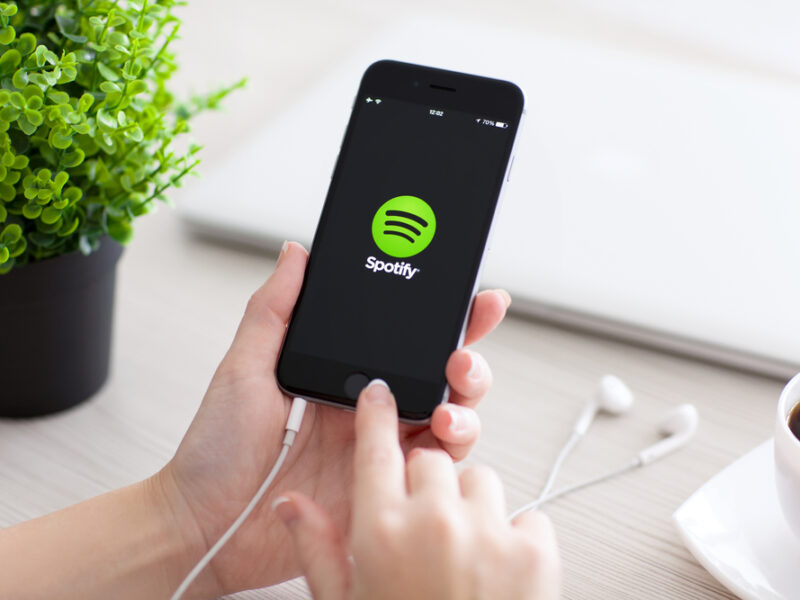 EDMONTON – Yesterday, Spotify released their annual 'Wrapped' feature, which reveals users' most played music from the past year. However not all were impressed, including Jillian Langdon, a young woman whose musical inclinations fluctuated between very sad and very horny.
"It's actually been quite exposing," remarked the 26 year old civil engineer. "I know I went through a breakup earlier this year but I didn't actually think I listened to over 50 hours of Sufjan Stevens. Followed up by another 50 hours of D'Angelo."
Langdon's 'Top Artists' consisted of The National (very sad), Cupcakke (very horny), Mitski (intellectually sad and horny), R.E.M. (throwback very sad), and Ginuwine (very horny song 'Pony,' unable to name more of his discography).
"I don't know why she would want to share this on social media?" said Aliya Malek, one of Langdon's Instagram followers. "If anything, it reads as a cry for help that I don't think I'm capable of answering. So now I'm bummed scrolling through the timeline."
Other frequently played artists included the 'Sad White Boi Trifecta' made up of Mount Eerie, The Cranberries, and the Smiths; 'Sad Dad Staples' that consisted of Eric Clapton, Leonard Cohen, and Bruce Springsteen. As well as genre-fluid 'Modern Horny Sad' made up of Lana Del Rey, The Weeknd, and Drake.
Remarkably, Langdon's most listened to 'Artist of the Decade' was Soulja Boy. When asked to comment on the late aughts rapper appearing so heavily in her musical rotation, Langdon confessed, "I am nostalgic for elementary school I guess. 'Kiss Me Thru the Phone' used to be the song I would listen to while I made out with the back of my hand, but now every time I hear it, I start crying."
"To be honest, it feels like an self-indulgent slap in the face really," Langdon went on, fidgeting with her headphones. "I can't stop listening to the playlist 'Horny with Dark and Religious Overtones' and then calling my grandma and telling her I'm sorry I stopped going to church."
The music streaming platform compiled Langdon's most looped songs into a playlist so that she would be able to quickly access the soundtrack of one of the worst years of her life.