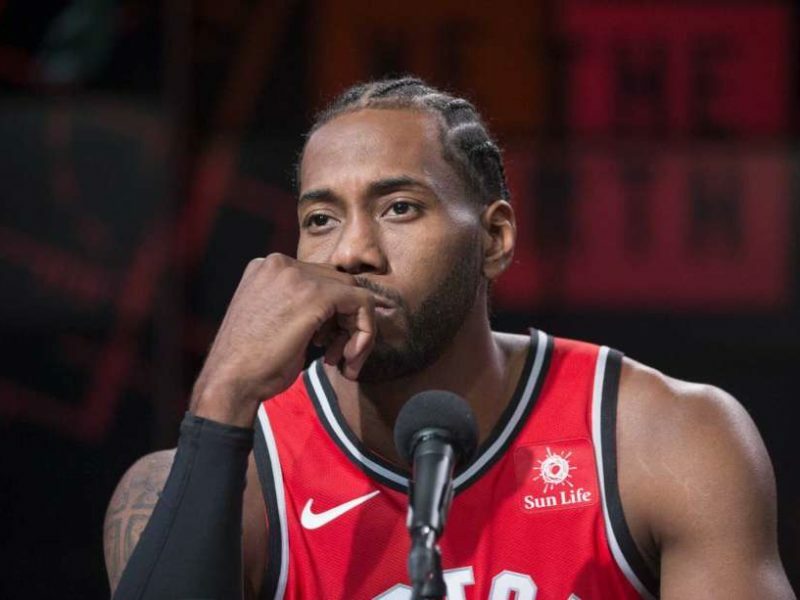 TORONTO – Several months after leading the Raptors to their first NBA title Kawhi Leonard has returned to Toronto, so naturally has marked his return to the city by spending the afternoon at his preferred tax filing retail chain.
"Being back in the city, you know, so many memories, so many good times," said Leonard in the kitchenette while Joan from HR re-filled her water bottle. "But obviously I had to come and visit my friends at the Block, where Canadians know they can come for fast, accurate tax form preparation."
"It's natural for athletes to want to visit the places they spent the most time in. Back in San Antonio I have a great Office Depot that I chill at," he added.
Leonard was greeted warmly by employees at the Yonge & Gerrard location, who spent many hours with Leonard last year as he helped them understand how to properly fill out T3 forms and secure their clients the appropriate Carbon Tax Rebate.
"Oh man, we would have been totally lost last year without Kawhi," said location manager Walter Meikle. "Originally he just liked to come in and work on his own returns. But pretty soon he was breaking the branch record for how fast he could put together a corporate tax dividend statement. In the accounting game that's like winning NBA Finals MVP twenty times in a row!"
As Kawhi likes to say "Board man gets a larger than expected return!"
Of course H&R Block was not Kawhi's only stop. He also had the time to enjoy his favourite Toronto activity: riding the TTC from Finch station all the way around the U to Vaughan and then back again.