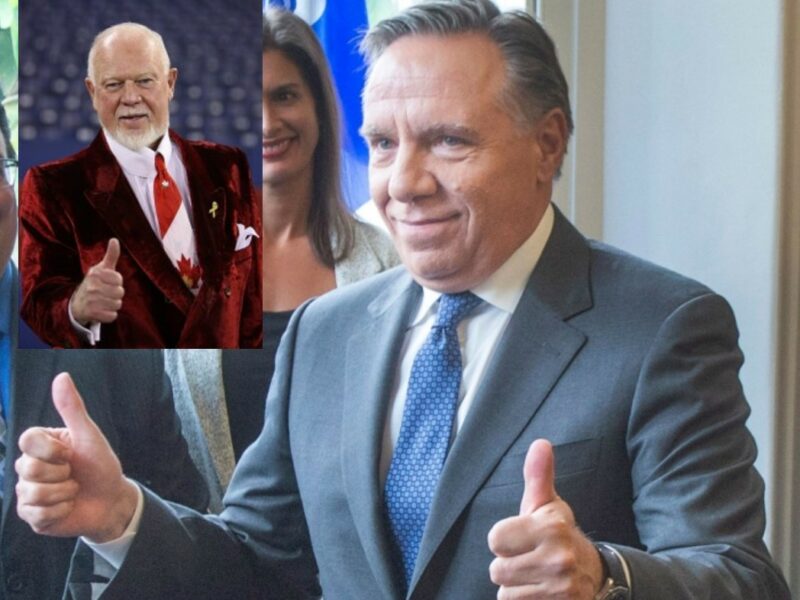 QUEBEC – A Quebec man clearly inspired by former Hockey Night in Canada host Don Cherry says he is glad the abrasive sports pundit who inspired him has been removed from his job.
The Premier-like impersonator who targets minorities with divisive, dog-whistling rhetoric criticized Cherry for targeting minorities with divisive, dog-whistling rhetoric.
"He just bashes Quebecers and francophones," said the leader whose government goes out of its way to exclude people who are not Quebecers or francophones.
Both Cherry and his French copy have advanced their careers by giving outlandish speeches and embracing a brand of ethno-nationalism.
"We all knew what he meant when he said only French guys wear visors," said the populist who hates other forms of headgear and covers so much that he banned teachers and government employees from wearing them.
"I do understand what he meant by "you people that come here" though," noted the impersonator who is also an elected official in his province, "but he forgot to include the anglophones."