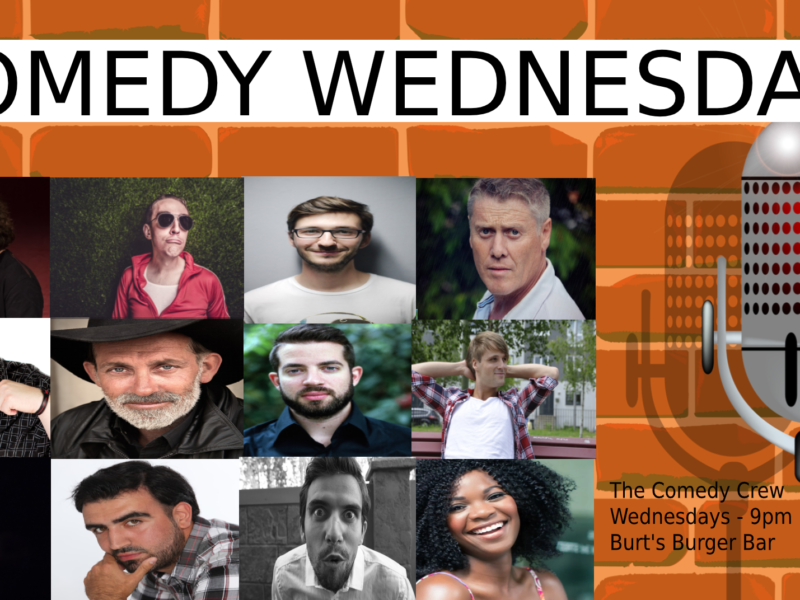 TORONTO – This month, residents have taken notice of a poster advertising a local comedy show that has appeared to litter the downtown core. The poster itself has raised more questions than it answers as it prominently features the headshots of 12 supposed comedians, none of which appear to be famous enough to warrant appearing on advertising.
"Am I supposed to know who any of these people are?" asked local dogwalker Jonathan Custoniaz while staring intensely at the prominently displayed headshots of 12 seemingly random individuals, 10 of which were angsty unremarkable-looking white men. "There must be something I'm missing here, are they super famous in the UK or something? Why would anyone think a picture of their face is enough to sell a product?"
The 18-inch high gloss poster itself offered few details on the event outside a day, time, and location. No reference to the style or format of the comedy performed, and certainly no notable accolades of any sort for the show itself or its dozen performers. Even the apparent name of the show caused confusion amongst those who viewed the posters as "Comedy Crew Wednesdays" was able to convey the least amount of humour possible while still including the word comedy. Most concerning however was the show being labelled as a "diverse showcase" despite the vast majority of performers looking like they could be cousins.
Sources have confirmed that recently there were over 30 audience members in attendance at the delayed start of this show, though that number dwindled steadily down over the two-hour event's run-time. The leading cause of audience migration appeared to be those in attendance growing tired of watching an improv troupe vibrate around chairs for several minutes sans dialogue just after being told that "PC culture is ruining comedy" by a man who just shouted several slurs.