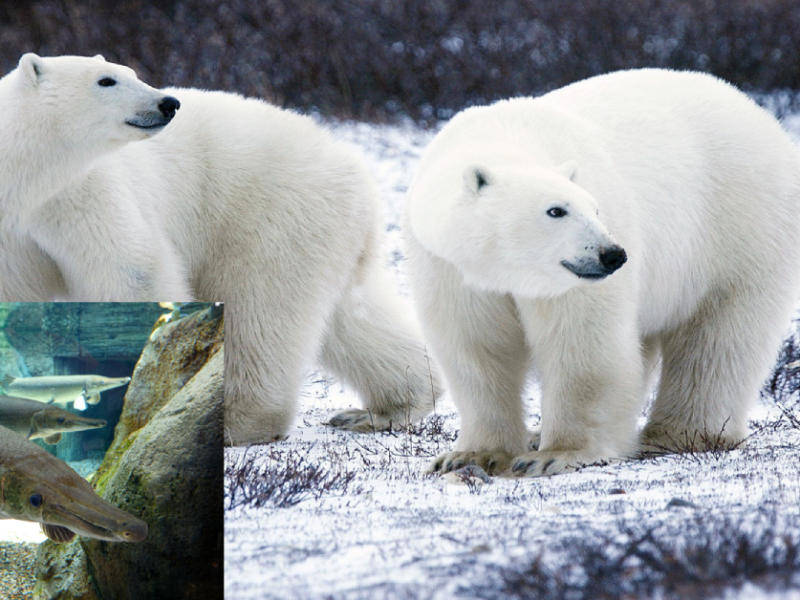 TORONTO – After suffering for years in comparison to other world-class zoos like the San Diego Zoo and Bronx Zoo, the Toronto Zoo has decided to intentionally send its best animals to other zoos in exchange for young animals they hope will blossom into big attractions five years down the road.
The dealing started early yesterday as Toronto sent its beloved polar bears to Cincinnati for a junior spotted gar, a bag of spiders and a coelacanth. Later, fan favourite Charles the silverback gorilla was traded to San Diego for a tapir, the negotiation rights to an elephantnose mormyrid, and draft picks. More transactions are expected before the annual animal trade deadline on Thursday at midnight.
Zoo fans were outraged at their favourite animals being traded away, but zoo spokesman Allan Olyniah reassured zoo-goers that the transactions would pay off in the end.
"If you're not the best, you're the worst," explained Olyniah. "It's pointless having these ageing animals here if we're not going to win the Golden Chum Bucket for Best Zoo in North America. You may think these new animals aren't very interesting, but in five years, people are going to be lining up around the block to look at these juvenile sea anemones we just picked up! You have to trust the process."
While casual zoo-goers have stated disappointment in the trades, analytically minded zoo patrons like 49-year old Joseph Wagg say they understand what the management is doing and are willing to be patient.
"I mean, yes, the zoo is much worse than it used to be," said Wagg, standing in front of the scimitar-horned oryx exhibit. "But I appreciate the zoo on a deeper level than most, so I actually kind of like looking at younger, more obscure animals, like your Nicobar pigeon or your clown loach. And if it means we are the best zoo someday, it will all be worth it." Wagg, a devotee of the website zoobermetics.com, cited several articles about other zoos who have flourished after several years of "tanking", a practice where animals are placed in tanks that the public cannot access to create future value. 
A tearful 4-year-old Mikaela Johnnson and 7-year-old Hunter Kovaks expressed indifference to the zoo's long term strategy, stating unequivocally that wapiti were not as good as lions, no matter how many statistical graphs they were shown. 
Images via Pixabay