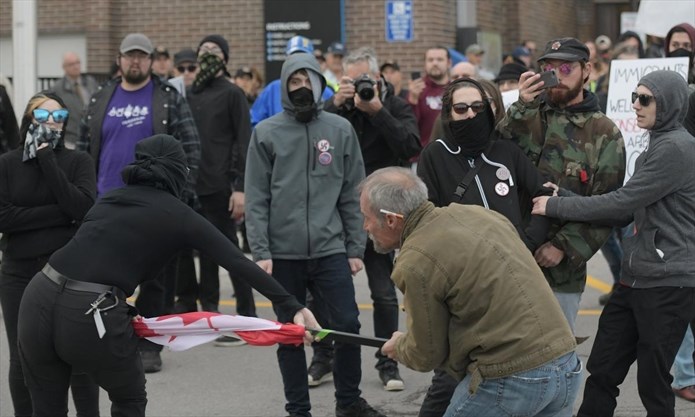 HAMILTON, ON – After a scuffle and screaming match in Hamilton yesterday, community leaders have asked local political demonstrators to reserve their hate and transgressions for a Tiger-Cats game.
Several sources confirmed that the shoving, punching, and screaming was not related to the actions of passionate CFL fans, but rather an event by the People's Party of Canada.
"I'm really disappointed to see Hamiltonians using their anger against each other," said Hamilton's mayor Fred Eisenberger in a huddle with journalists. "We need that rage on the field and in the stands. If you don't like what is being said or proposed, you take that shrill opinion and lay it on a referee for a bad call. GO CATS!"
Vicious tribalism, the mayor explained, is only productive if it's a sports-related, and helps bring more Hamiltonians together against non-Hamiltonians.
"I heard a lot of good profanities that went to waste yesterday," added the mayor.
Meanwhile, community leaders clarified that the only time it's acceptable to block an older lady from crossing the street calling her Nazi scum is when she's wearing an Argos jersey.