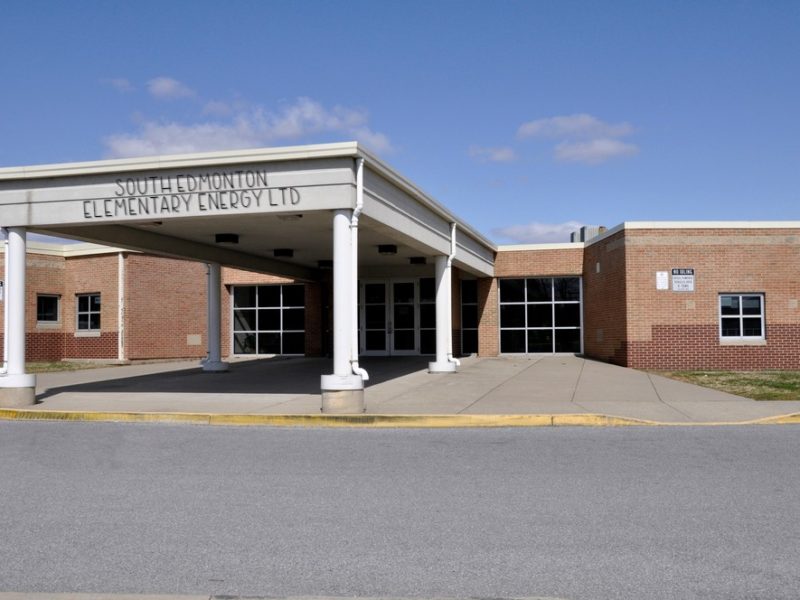 EDMONTON – In response to a report that called for dramatic cuts to health care and education to balance the budget, Alberta's schools have already started rebranding themselves after oil sand companies.
"In the wake of the MacKinnon Report, educators have to adapt to government priorities," said Hal Gershwin, former Principal of East Edmonton Secondary School, now CEO of Eastern Energy, Chemicals, and Resources Limited. "Our kids will survey the playground for any presence of oil at recess and set up tailing ponds in the gym."
After making the switch into Alberta's non-diversified economy, we've only seen a boost in our school's funding."
The ruse is starting to see early success and attracting politicians to praise the public education's shift into the unsustainable economy.
"I'm happy to see so many very young workers here today at Westbrook Elementary Petroleum," said Premier Jason Kenney in a speech to school children donning reflective overalls and steel toe boots. "I stand here reminding you that we fully support what keeps our province moving: tax breaks and heavy government subsidies."
A long paper mache pipeline snaked through the hallway while kindergarteners in the sandbox operated miniature haul trucks. The seesaws were turned into busy pumpjacks extracting what many assumed was crude oil.
"Our government agrees with your company's textbook extraction plan and will cut whatever environmental regulation red tape that's necessary," added Kenney. "I know the times are tough, but I can assure you this company will not pay a dime in taxes to pay for those fat-cat patients in public hospitals."