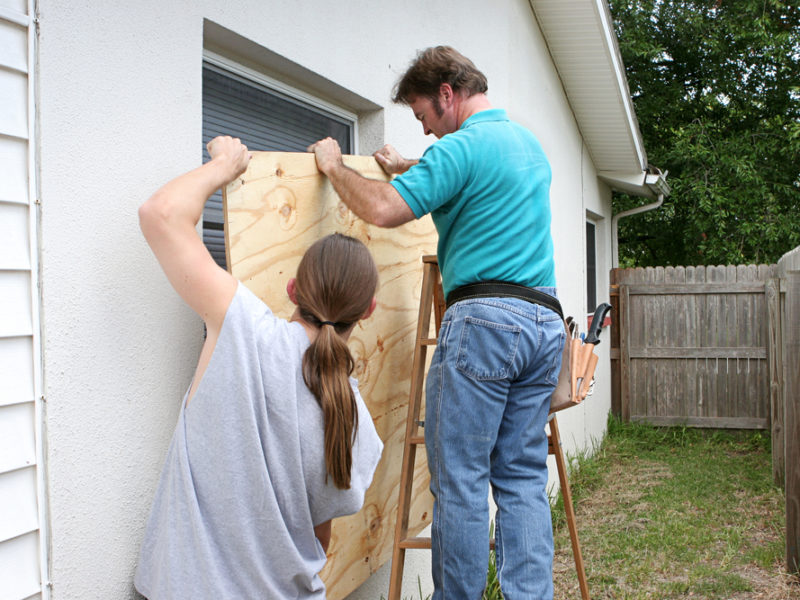 OTTAWA – Canadians across the country have spent their weekends filling sandbags, barricading their doors, and stocking supplies in preparation for the 2019 election bullshit.
"The writ hasn't dropped yet, but I've seen the early lawn sign warnings," said Emille Warren placing a wooden board over her window. "It's a really bad season, and it only gets worse and worse with each passing election."
Last week's downpour of shit from Maxime Bernier's xenophobic billboards, the government blocking the testimony of the Ethics Commissioner on the SNC-Lavalin affair, and Andrew Scheer's homophobic comments from 2005 was only a small test of what meterologist are predicting.

The high drivel levels and powerful utter nonsense are only expected to gain strength before voting day. 
Grocery store shelves are empty as Canadians hunker down in their homes for the long haul for what will be wave after wave of hogwash while more prepared property owners and tenants have canvass-proofed their homes to avoid any local candidate from seeping in.
However, not everyone has been so lucky to avoid the wrath of bullshit.
"My neighbour got hit by a Rex Murphy editorial," said Warren. "He may never recover."