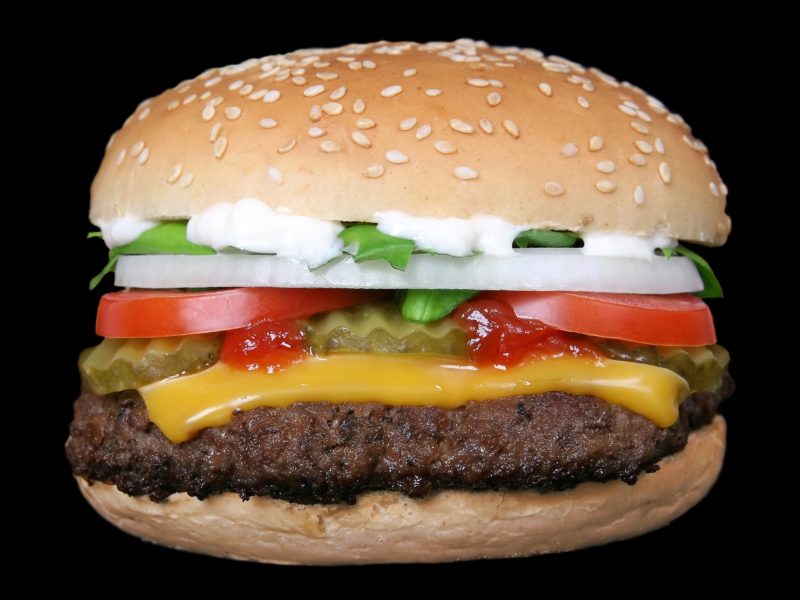 NORTH VANCOUVER – Under increasing pressure from his suspicious son, Papa Burger was forced to admit that Uncle Burger is just a friend of the Burger family that he knows from the local bar.
The whole story came out after Teen Burger became suspicious of Uncle Burger's connection to his family and increasingly frustrated that nobody was willing or able to answer his questions, Mama and Papa Burger both being strangely reticent about the topic.
Teen Burger finally confronted Grandpa Burger, pleading with the elder Burger to answer his questions about the secrets that surround the Burger family, including the fact that Grandma Burger hasn't been seen since 2011.
"You used to say she was great and had prime ribs, and now you never even talk about her," Teen Burger yelled. "Why don't we talk about Grandma Burger? WHY CAN'T ANYONE IN THIS FAMILY EVER TELL THE TRUTH?!"
Seeing the toll the lies had taken on his son, Papa Burger finally sat down with the adolescent sandwich and explained that while Uncle Burger wasn't a beef relative, family is about more than the composition of one's patty. He then revealed to a stunned Teen Burger that Mama Burger isn't his real mother and Baby Burger is only his half sibling.
Teen Burger was last seen being consoled by Buddy Burger and begging for someone to please explain "who or what the hell is Beyond Burger?!"
The whereabouts of Grandma Burger remain unknown at this time.