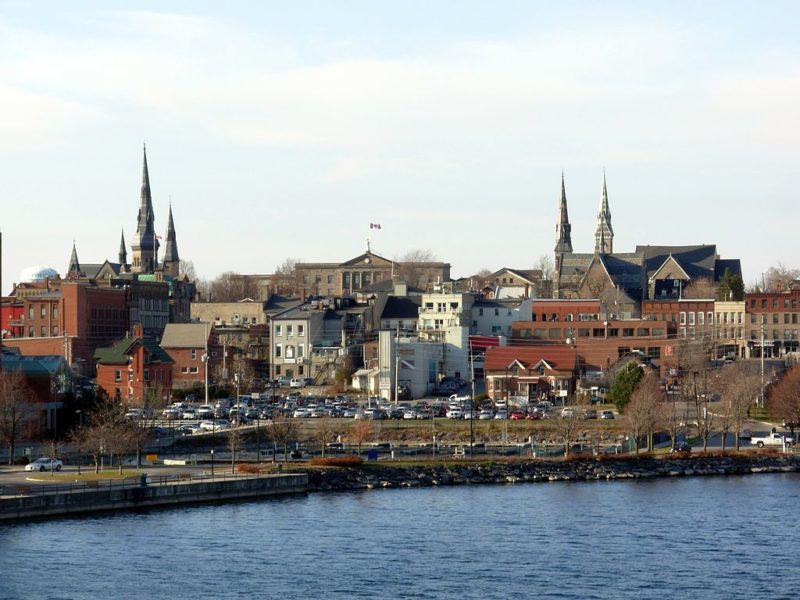 BROCKVILLE, ON – A bright-eyed 22-year-old has left his hometown of Smiths Falls to pursue his passions in the mega city of Brockville.
Daryll Faber, an aspiring industry labourer has set his sights high, and like so many younger people throughout the country, is drawn to the city's center-of-the-Leeds-Grenville-universe appeal.
"I just have to dive right into this and not look back," said Daryll Faber proudly donning his Brockville Braves Junior A Hockey jersey. "I have big dreams of working at a tape manufacturing plant and no one is going to stop me."
Many of Faber's high school friends encouraged him to move to the Greater Brockville Area, but family members were concerned that he could get lost among the towering three-storey buildings and its 22,000 residents.
"Some of their bars are open past 9PM on a weeknight," said Faber's mother, Joanne, concerned about her son's well being living among the bustle of the downtown's dozen or so pubs, eateries, and fudge stores. "He grew up with a big poster of Brockville's water tower on his bedroom wall and always begged us to visit the Brockville Museum.
"I guess he thought he was too good for his home town's Railway Museum of Eastern Ontario," she scoffed.
At press time, Faber was already looking like a city slicker by taking one of the three public transit buses on his morning commute.