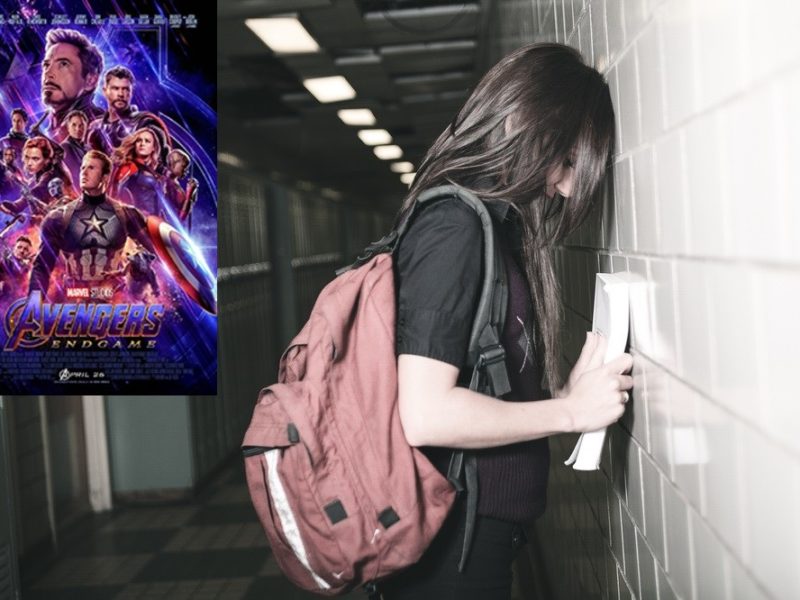 HOLLYWOOD – Disney Marvel has revealed new details about the latest entry in their Avengers movie franchise, stating it will be 3 straight hours of highschool jocks bullying you for caring about superhero movies, you goddamn nerd.
The fourth Avengers movie, and 22nd entry in the Marvel Cinematic Universe has replaced all big name actors in favor of Chet, Dirk, Mike, Brad and Luke cornering you after lunch and harassing you for "liking nerd shit, like a fucking loser."
"I was super excited to see how Captain America and the rest of the Avengers were going to deal with Thanos," said Norm Underwood, who caught early screening of the film "but after the title credits, these 5 football stars knocked the popcorn out of my hand and asked if I was gay for Antman. How can they do that through a movie screen? "
"At one point they lightened up, said they understand and they'd take us to the events happening in the Marvel Universe," said Shirley Hammond, through tears, "but they tricked us and took us to the bathroom to give us swirlies for paying to 'watch that Doctor Stupid movie for virgins'"
Kevin Feige, President of Marvel Studios, commented on the new developments in the latest film "I can't believe all you dweebs fell for it", Feige began at the press conference "You wet your bed too, you babies? What, are you gonna cry? Is Iron Man going to save you?" Feige then went on to give the reporter from The Nerdist a wedgie."
The latest developments in Marvel's superhero franchise mirrors DC's press release, stating that Shazam will in actuality, be the most popular girl in school laughing and publicly mocking you for asking her out.