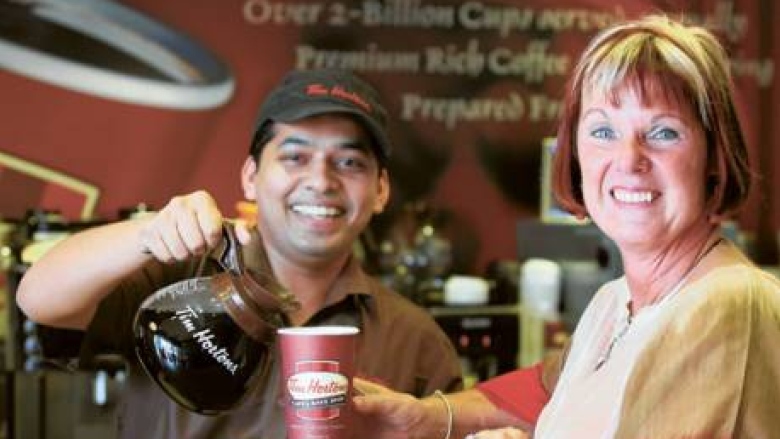 Cobourg, ON — It's a lucky day for Tim Hortons employee Shirley Bishop, who won big at Roll Up the Rim: one paid break!
"I was on my regular, unpaid coffee break when it happened," said Bishop, who's worked behind the counter at this Tim Hortons location for six years, "When I finished my coffee, I rolled up the rim, and it said 'Win / One Paid Break'! I can't wait to get paid to read half a chapter of my library book!"
Bishop is excited to relive the good old days before her franchise owners cut paid breaks in response to a minimum wage increase that was never fully instated. And to think, a year ago it might never have happened! "I used to buy coffee from the little local place across the street," said Bishop. "But it went out of business a while ago. I never found out why".
Bishop's colleagues were equally excited. "Shirley totally deserves this. She has a newborn kid, so this is really going to turn things around for her," said fellow employee Gemma Walton. "Plus it gives the rest of us hope that, while statistically improbable, we might get paid breaks too. We're all buying a lot more coffee".
So far no other employees have won a paid break, though several have won pamphlets discouraging them from unionizing.
At press time, Tim Hortons sent out a memo reminding everyone that employees are not eligible to participate in Roll Up the Rim.