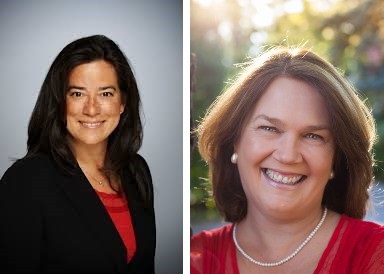 OTTAWA – Early reports indicate that local partisan Bruce Thompson has had a sudden embrace of former cabinet ministers Jody Wilson-Raybould and Jane Philpott after years of calling them shallow diversity appointments who didn't know what they were doing.
"These women were all that the Trudeau government had going for them," explained the 44-year-old politico who expressed his outrage on a Facebook rant in 2015 over the fact 50% of the cabinet would be women and hasn't stopped since.
The man who calls Environment and Climate Change Minister Catherine McKenna "Climate Change Barbie" gave glowing reviews of the cabinet ministers who resigned on principle over the SNC-Lavalin scandal.
"I can't think of a finer minister than JWR," said Thompson who repeatedly shared NDP MP Charlie Angus tweet about her failing on indigenous justice reforms quoting a Canadaland podcast that also called for her resignation in December 2018.
"Standing up to Trudeau is what feminism looks like," added Thompson, who has used the term 'feminazi' at least once a week for the last ten years. "Of course now we see sexist and racist attacks from Liberals like Sheila Copps. Fucking hypocrites."
At press time, Liberal partisans were plagiarizing old Opposition attacks against the former ministers calling for them to resign from caucus.