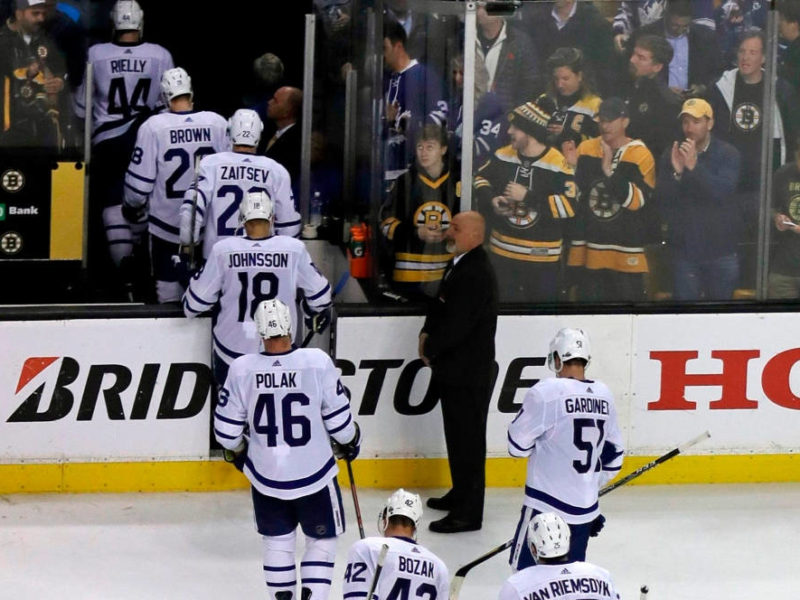 TORONTO – The Toronto Maple Leafs are offering discounted tickets that are two-thirds of the price as the team only seems to play for 40 minutes.
The team's box office has given fans a break since the team typically bungles at least one of the segments of each game explaining that they couldn't justify the full cost without a full game of hockey.
"Tavares may have 45 goals this season, but he should have had 67 by now," said Toronto's GM Kyle Dubas. "I'm surprised we put players on for such a long duration, but most of them are playing some other sport like puck golf or puck tennis."
The price will now based according to the team's general strategy of inconsistency.
"Remember to flounder in the first, chase the game in the second, or lose the lead in the third," said coach Mike Babcock encouraging his team in the dressing room. "Now, go out there and give it 66%!"
Tickets are expected to come down from its original price of the cost of a condo in downtown Toronto to the cost of a condo in Scarborough.
Hockey Analysts predict the Leafs will be eliminated by the Boston Bruins in the first round best of seven playoffs within two games.
At press time, fans were hard at work determining which defenceman to scapegoat for their most recent loss.