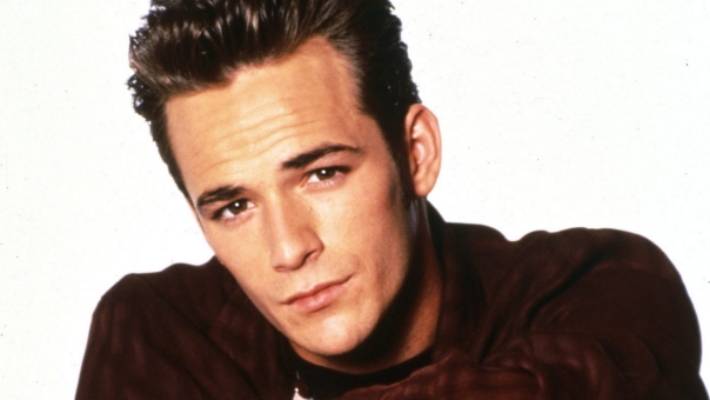 HOLLYWOOD — Following a sudden stroke, beloved actor Luke Perry has died in hospital at the age of, huh, 52, okay there is no damn way that Dylan McKay was 52 years old.
Known worldwide for his role as a teen heartthrob in Beverly Hills 90210, Perry enjoyed an illustrious on-screen career, and at age 52 was eligible for membership in the American Association of Retired Persons, which does not seem right at all. Sources close to the family report that Perry died in hospital surrounded by loved ones following his massive stroke, and not in like a cool motorcycle crash as one probably would have assumed.
Recently, Perry appeared as a series regular on the hit CW series Riverdale, where he played, what? Archie Andrews' DAD? I assumed he was at the most a sexy young-ish teacher or something. Perry had completed filming his episodes for Riverdale's third season, and look, I get that he wasn't still a teenager, and that he was a few years older than his 90210 character, but I was watching him when I was a teenager, and… aw geez.
Perry was born in Mansfield, Ohio in – fucking hell – 1966, and after moving to Hollywood made memorable appearances on Oz, The Simpsons, and Buffy The Vampire Slayer (but not the show, the original movie that came out like years earlier).
Fans of Perry shared outpourings of grief for the cherished actor, as well as for their own chilling sense of mortality. "I used to love watching Luke Perry on 90210 with my sisters," stated Sharon Marks of Winnipeg, who is now a VP of Sales at Henderson Manufacturing. "But now I realize that show premiered almost 3 whole decades ago, and my sisters and I are all in our late 40s and only see each other at Christmas time and oh man I have to go sit down."
Around the world fans continue to share their remembrance of on actor who captivated a generation, including some journalists who just finished writing their articles about Perry's death and will now sit in front of the mirror and take a long hard stare at their own aging faces.