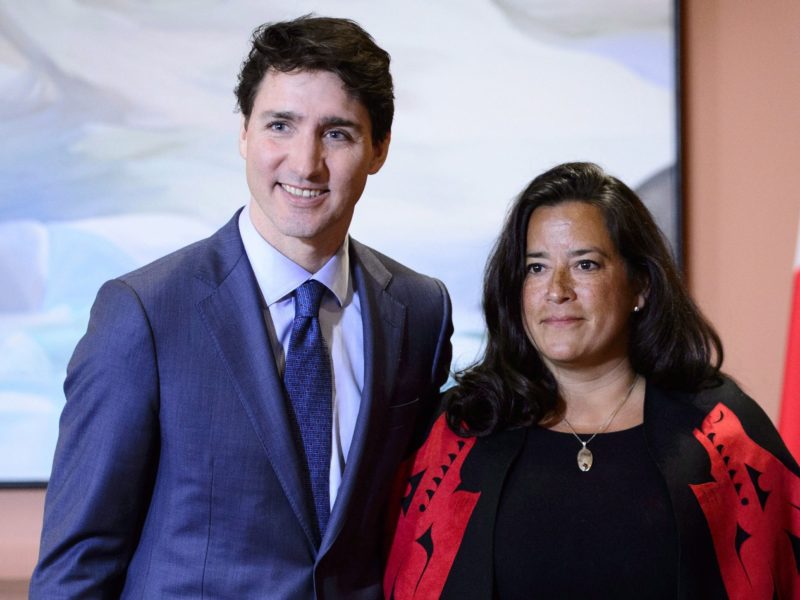 OTTAWA — As Jody Wilson-Raybould resigned from cabinet in the wake of the growing SNC-Lavalin scandal, Prime Minister Trudeau reportedly asked if she'd mind acting as scapegoat for a handful of other minor scandals.
"I know you've got a whole lot on your plate with being thrown under the bus for SNC-Lavalin," Trudeau reportedly asked Wilson-Raybould. "But if you could also take the rap for Bill Morneau's ethics disclosures, or that trip I took to the Aga Khan's island, that'd be a huge solid."
As Trudeau ducked questions over whether he pressured Wilson-Raybould to help Quebec-based engineering firm SNC-Lavalin avoid criminal prosecution, sources report he saw her resignation as an opportunity to offload some issues.
"The PM has been watching a lot of Marie Kondo on Netflix," said one PMO staffer, "and he decided that a lot of these unresolved scandals were no longer bringing him joy."
As Wilson-Raybould packed up her office, Trudeau also allegedly asked if she would mind falling on the grenade for a bunch of stories that were about to break including:
Subsidizing Bombardier's failed space elevator
Sophie Trudeau donning black face at a reception honouring Viola Desmond
Harjit Sajan claiming he defended Canada from American invaders during the War of 1812
The PMO spending $10,000 on matching family kimonos for the Trudeaus upcoming trip to Japan
Asked whether he thought it was fair to ask Wilson-Raybauld to take responsibility for scandals she had nothing to do with, Trudeau responded, "Acting as fall guy for larger institutional scandals is a proud Liberal party tradition, dating back to my father asking Governor General Edward Schreyer to tell my mom that he was actually the one she had caught having sex with the parliamentary librarian."
Trudeau also assured Wilson-Raybauld that if she took credit for the "bonus scandals", that he "would totally owe her a favour down the road." Trudeau then reportedly asked Wilson-Raybauld to also take the blame for the quid pro quo he had just offered her.
In response, Jody Wilson-Raybauld asked Prime Minister Trudeau if he could take credit for the middle finger currently extending from her hand.