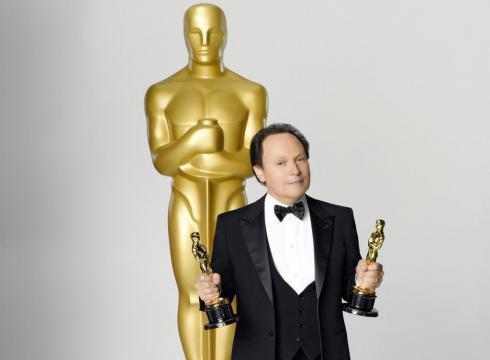 HOLLYWOOD – Unwilling to accept a hostless ceremony, nine time Oscar host Billy Crystal has staged a coup to take control over the event.
"How dare they!" screamed Crystal as he led a military junta of unemployed extras and angry stunt performers in a charge on the Dolby Theatre. "When Eddie Murphy cancelled, I was there, so the fact that I wasn't called in this time is unacceptable. I was ready to do blackface for them!"
While Crystal had been known to be a beloved Oscar host, his last few hosting gigs had been called "out of touch", and "Billy Crystal is still alive?" by audiences and critics alike.
After gaining control over the theatre and telecast by taking Glenn Close and her puppy hostage, Crystal forced the brightest lights in Hollywood to watch him star in a homemade movie montage of him inside of all the nominated films, all while yelling about how funny everyone found this bit in the 90s.
"Clearly he hadn't actually seen a lot of the movies. He kept telling everyone he was the Green Book from Green Book," said Julianne Moore.
"I'm sure I could have snuck out and gotten to safety, but I really wanted to see who gets the final spot in the memorial this year," said Mahershala Ali. "Plus even an armed, angry and possibly demented Billy Crystal is still a better host than James Franco was."
Crystal finally backed down when he was shown video of him singing as Sammy Davis Jr. to the Titanic from his 1997 hosting gig. Crystal realized he had done peak Hollywood satire and there was nothing more for him left to achieve. However before he released the Best Supporting Actors from their cages he did insist on showing them the modern dance interpretation of Black Panther that he had prepared.