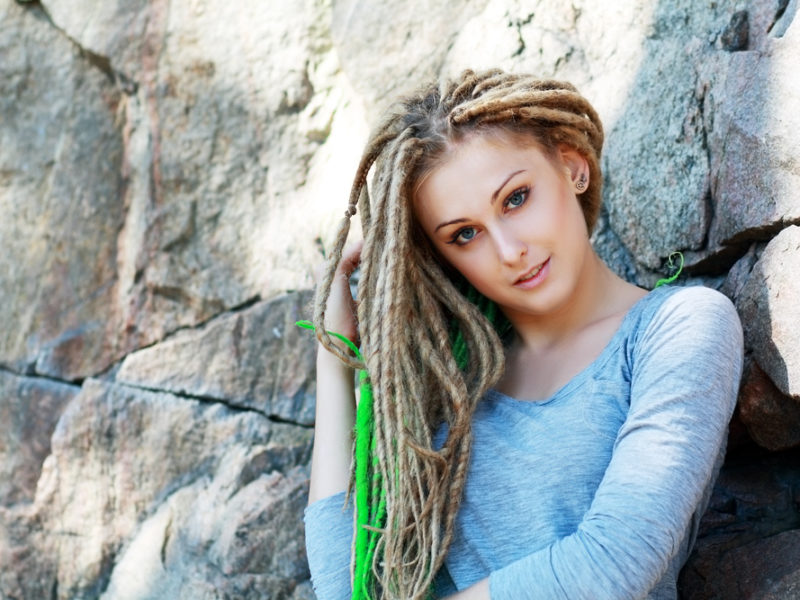 St. Catharines, ON – Local white friend Caitlynn Matthews says her traditionally-Black hairstyle doesn't count as cultural appropriation due to her family's long-standing custom of looking like total fucking idiots.
For centuries, Matthews' ancestors have dressed themselves in ways that just don't look right: from wearing jewel tones that wash out their pasty skin, to rocking mullets well into the 2000s.
"It's a part of who I am," insisted Matthews. "One of my uncles invented wearing crocs to dinner."
Not everyone in Matthews' life is supportive of her style: "It's pretty disrespectful considering Black women are still penalized for their natural hair," said roommate Nia Washington, "but I've met her parents, and it's true, they're a mess."
The Matthews family's relationship with embarrassing apparel goes back to 1592, when their ancestor Bartholomew Matthews invented the micro-codpiece, and the tradition has carried on down to Caitlynn's younger brother Evan, who owns three shark tooth necklaces even though he's never been to or met someone from Polynesia.
Despite the hours she spends back-combing and picking mold out of her dreads, Matthews says the hairstyle's worth it: "I feel like my great-grandma's smiling down on me, dressed in the skin-tight leather jumpsuit she insisted on wearing to her 90th birthday."
At press time, Matthews is considering changing up her style, after taking the advice of friends and co-workers, and also since she saw a cute pair of chopsticks at a restaurant that would look stunning in an updo.