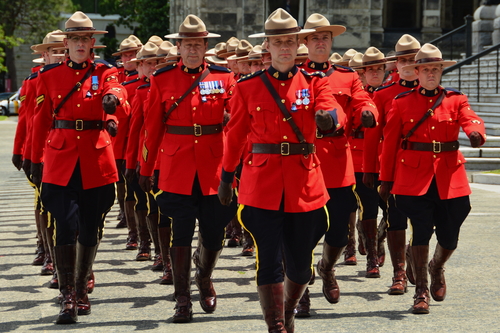 OTTAWA – A progressive RCMP policy will require officers to read an indigenous land acknowledgement out loud every time they enforce a court ordered seizing of traditional indigenous land.
"Before operations to end blockades begin, members of the Emergency Response Team will solemnly acknowledge whose land we are taking," said RCMP Commissioner Brenda Lucki. "And I can assure you members will have memorized the proper pronunciation for each group they will be arresting. We want to show that their culture is appreciated as we send them to local jails."
Officers will then pat themselves on the back for demonstrating their open-mindedness and cultural sensitivity after loading their weapons.
Inspired from university student conferences, Canada's police force wants to show that they can acknowledge indigenous sovereignty and treaty rights without the inconvenience of doing anything about it.
In a further effort to show that the organization understands colonialism, RCMP officers have been issued Reconciliation Handcuffs.