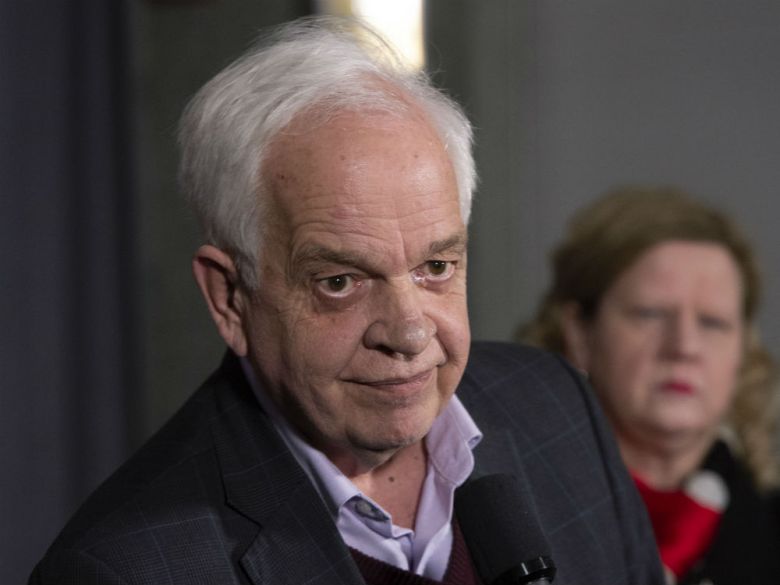 BY: JOHN MCCALLUM, CANADA'S FORMER AMBASSADOR TO CHINA
Canada's relationship with China is incredibly important in an age of globalization, changing technology, and free trade, but nothing has made me appreciate our relationship with China more than the new Huawei Mate 20 Pro.
I really couldn't have got the job done without the help from this sleek, cutting edge, made-in-China smartphone: whether I was making top secret calls to Global Affairs or handling the day-to-day tasks of protecting Canada's trade interests.
The in-screen fingerprint and 3D face unlock was an assuring feature knowing that the good people at Huawei had my information protected and that only I could access my biometric information.
The Leica Triple Camera system could make take some stunning images like the Great Wall of China, the Terracotta Army, and details of Canada's cyber security strategy.
The built-in GPS is highly accurate, which was great when you have to meet representatives of political dissidents at undisclosed locations.
My Huawei Mate 20 Pro is very helpful for sending out private messages for an exclusive press conference with members of the Chinese media or helping translate the term "we'll free Meng soon" to representatives of the Chinese government.
Unlike my messages on Canada's extradition process, the screen is crystal clear with a 3120 x 1440 resolution and has curves at the sides so you'll get a better picture of the crumbling relationship between our two countries. No signals will be crossed with its powerful reception and the battery will last longer than my tenure as Ambassador.
Be sure to check out all of Huawei's products including Canada's soon-to-be-constructed 5G network.