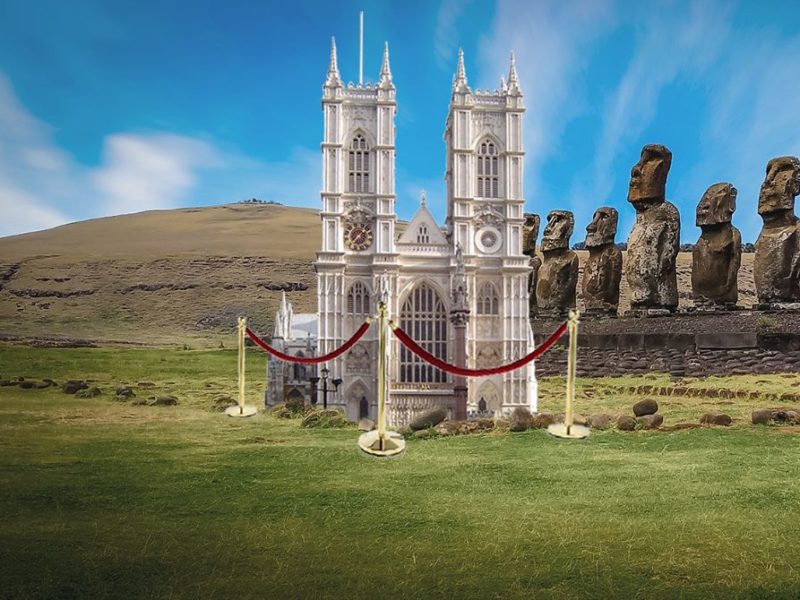 EASTER ISLAND – After demanding the return of a culturally significant basalt statue that was stolen from their land 150 years ago, the Rapa Nui peoples of Easter Island have taken one of Great Britain's iconic symbols of heritage and add it to their museum.
The Easter Island Museum will feature the recently purloined Westminster Abbey as its newest attraction along with other sacred artifacts swiped from various European nations.
Overnight, the 10th century cathedral and World Heritage Site was removed from its foundation, dragged across London, and loaded onto a ship bound for Easter Island.
"The Easter Island Museum is happy to welcome the English culture to our growing collections," said the museum curator. "Following the proud Western customs of museums, we brazenly seized this artifact without permission or compensation while the country was fighting with itself over Brexit."
The coronation and resting place for many English and British monarchs will be located near the museum's gift shop where visitors can buy their very own piece of King Edward's Chair, which was broken during the long voyage.
To promote their newest exhibit, the museum will be hosting 'Brit Month' where visitors will receive complimentary tea and false crooked teeth for the real British experience.