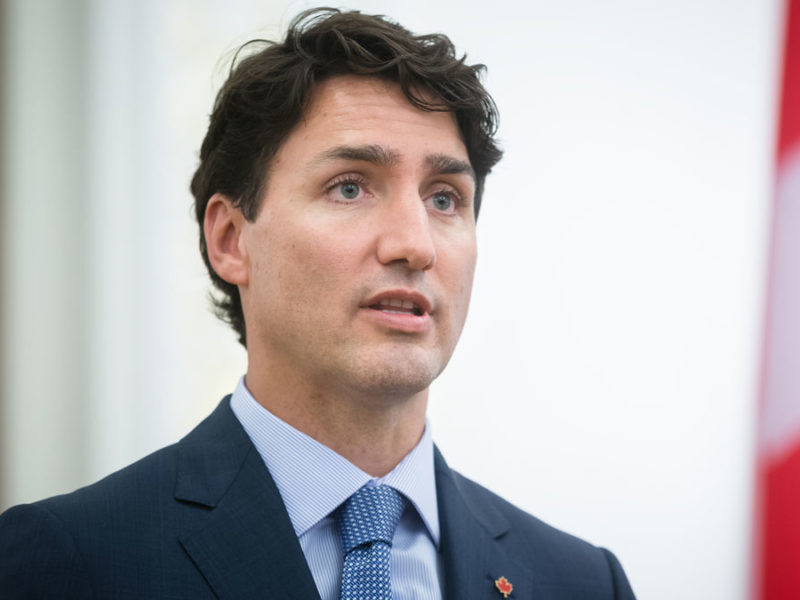 OTTAWA – Prime Minister Justin Trudeau was spotted arriving at a recent session of parliament wearing a tailored suit, Oxford shirt and traditional necktie in an apparent nod to the ceremonial customs expected of western men in positions of power in countries like Canada, where Trudeau has been spending a significant amount of time this year.
While ostensibly in parliament to discuss trade with the United States and Mexico, many seemed preoccupied by the Prime Minister's dramatic choice to wear a dark navy blue blazer and matching trousers with a crisp white shirt and a subtly patterned tie. It was an unexpected break from Trudeau's usual attire of either Halloween costumes, yoga clothes, flower necklaces, humourously patterned socks, Star Wars cosplay, boxing gloves, Bollywood movie wardrobe castoffs or shirtlessness.
A statement from the Prime Minister's office explained that Trudeau, "simply wanted to honour the ancestral ways of the noble western people he finds himself working with here in Ottawa." In accordance with Trudeau's understanding of local cultural practices he has also been observed leaving tips for service staff, making small-talk about the cold weather and saying "sorry."
Ottawa resident Yves O'Shaughnessey was not impressed with the PM's choice of attire: "I live here and I don't go around wearing a suit and tie every day. It's not like he's going to a wedding."
At a recent charity event the entire Trudeau family was seen wearing western clothing in an apparent attempt to fit in with the locals. The move was not well received by some. One person on Twitter reacted by tweeting that, "forcing a child to wear a bow tie is just cruel."
As of press time there was still no way of discussing the relative merits or faults of any of Trudeau's policies in light of his choice to wear such a distracting suit.
Image via Deposit Photos