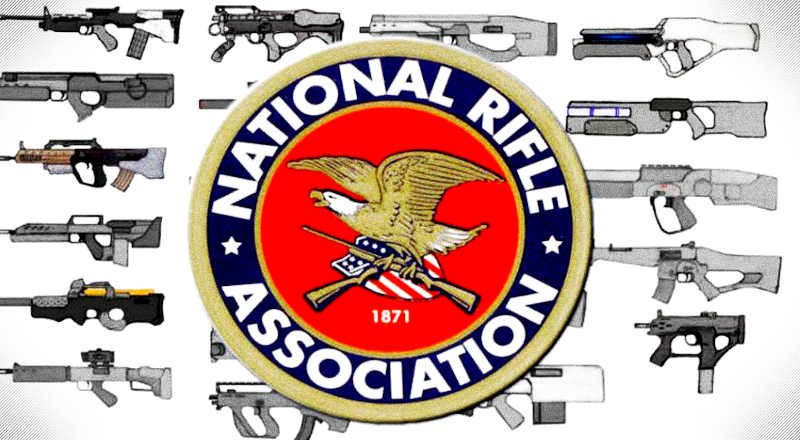 Fairfax, Virginia – The National Rifle Association announced that the appropriate time to discuss gun control had finally arrived. The moment came at exactly 6:45 ET this morning and lasted until 6:45:06.
"Jeez we're disappointed," said NRA spokesperson Sierra Houston. "We've been waiting years for the exact right time to have this conversation. We put the word out that the time had come, but nobody called us until 6:45:08 and by then the moment was gone."
The NRA spared no effort to publicize the Gun Control moment. These included putting up a sheet with the phone numbers you can tear off on the corkboard of a Chick-Fil-A in Laramie Wyoming, taking out an ad in Auto Trader and creating an event on LinkedIn.
"Sadly, it's clear the other side wasn't prepared to engage in a serious discussion about practical solutions."
Houston said today's attempt was even more disappointing than the last time it was appropriate to discuss gun control: Sunday, February 8, 2012 at 3:00 AM.
He expressed hope that a conversation can be arranged the next time the moment is appropriate, although there are complicated scheduling issues to work out. "We can't do the last Friday of the month, that's our office potluck. David B. works a half-day on Wednesdays so that's no good. And Thursdays at noon some of the gals have the conference room block-booked for Zumba. Spring is out – that's hunting season. Also late summer, early fall, and the rest of summer and fall."
On top of all that, Houston continued, a constructive discussion can only happen when all the parties are calm and there won't be any emotional outbursts. So definitely not within ten days of a school shooting. "Do you guys have any idea how many school shootings there are?" Houston continued, "There are so so many. It makes this thing almost impossible to schedule."