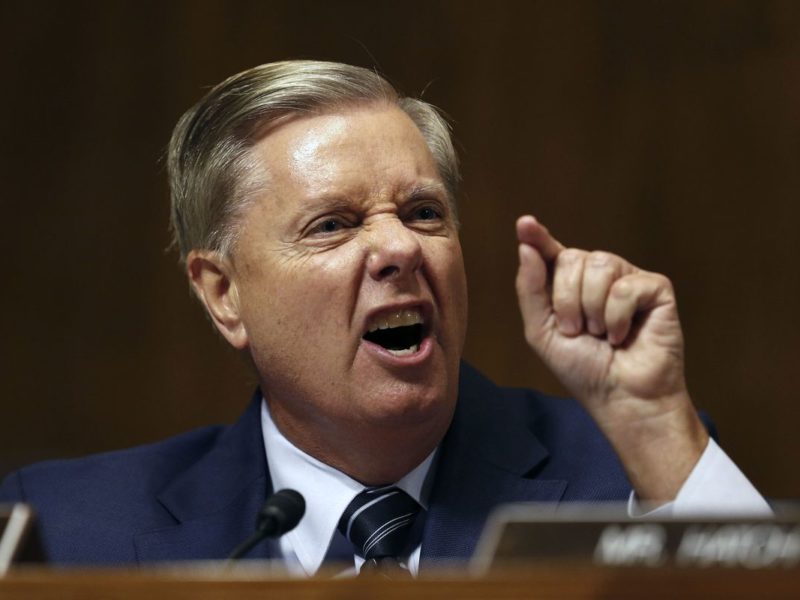 WASHINGTON D.C. – As the FBI begins its investigation of sexual assault allegations against Supreme Court nominee Brett Kavanaugh, Senator Lindsay Graham has called for an investigation into the question of whether sexual assault is really an issue worth bothering with anyway.
"Call me old-fashioned, but I think it's high time the FBI dug up some evidence about whether or not this kind of thing makes much of a difference to anyone at the end of the day," Graham told reporters. "I mean if sexual assault is such a big problem, why am I experiencing absolutely no empathy or moral qualms whatsoever?"
The hearing, in which Dr. Christine Blasey Ford had described being held down, groped, and kept from screaming by Kavanaugh, while fearing for her 15-year-old life, prompted Graham to express his concern about public concern about sexual violence.
"Sure, today it's just holding one man accountable for what he did 36 years ago. But tomorrow, if we give complaints like this any weight, lots of people could face negative consequences, just for trying to force someone else to have sex with them."
Graham advised that he would like the FBI specifically to investigate whether or not things you do in highschool count, whether girls secretly like it when a man like Kavanaugh takes charge and, of course, whether boys will be boys.
At press time, Graham was considering also calling for an investigation into who this woman thinks she is.