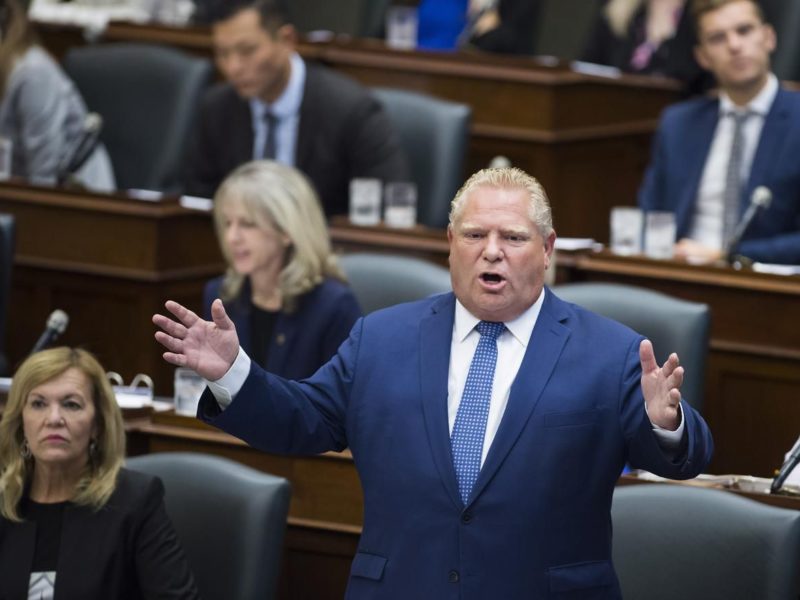 TORONTO – MPPs at Queen's Park unanimously passed a bill that would match the same pay and benefits as minimum wage workers would receive in the rest of the province.
"It's just not fair that we repeal Bill 148 that would stop a minimum wage hike, two paid sick days, and rights for part-time workers and not do the same," said Premier Doug Ford. "People do not deserve a full indexed pension after less than a decade and neither should I because I'm a premier for the people."
Ford noted that being a provincial parliamentarian was an unskilled job that doesn't even require a minimum education like a high school diploma or post-secondary education like a degree or a trade.
"Just take me as an example," said Ford in a rare display of self-awareness. "I'm new to this position with no previous job experience as an MPP, but I'm paid over $200,000 per year. That doesn't make any sense in the real workplace, and it shouldn't happen here."
Claiming that anyone could do this job, the Progressive Conservative cabinet said that they can be easily replaced with quite literally anyone.
"Our salaries and benefits are costing Ontarians tens of millions each year," said Economic Development Minister Jim Wilson. "These hardworking taxpayers, many of whom work minimum wage jobs, are leaving the province because of the outrageous cost my dental plan. Well, I say that we're finally listening."