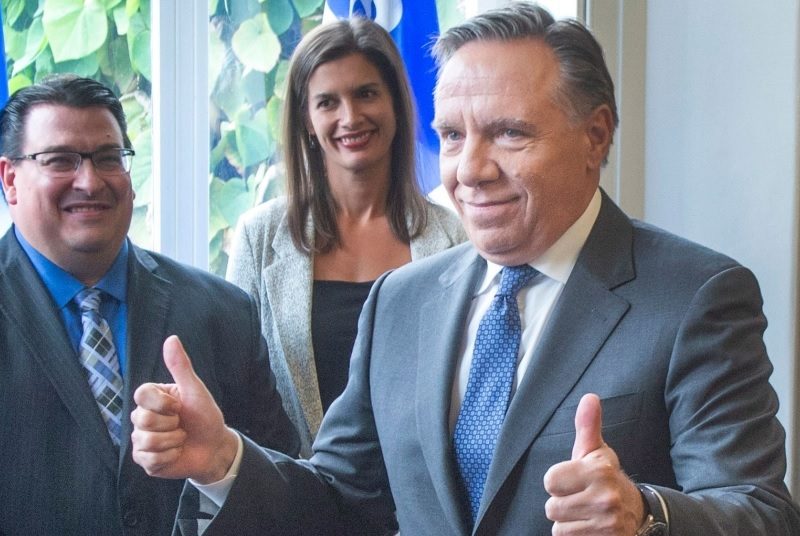 QUEBEC CITY – Quebec's Premier-elect Francois Legault defended his plan to prevent public servants from wearing religious garments as pro-Muslim, since it will be a detriment to a larger number of the province's Jewish population.
"The religious symbol ban has nothing to do with inflaming anti-islamic sentiment," claimed the Coalition Avenir du Quebec Leader. "It is solely meant to protect our province's distinct identity, which historically is much more entrenched in scapegoating Jews."
"Besides, by targeting both Jews and Muslims, they cancel each other out. That's just math."
While the CAQ is facing a backlash from human rights groups, the party defends itself against the charges, claiming it's an equal opportunity offender. By not target one specific religious symbol, the CAQ believes it's an inclusive policy that will bring the province together by marginalizing all of Quebec's minority groups.
"Muslims, Jews, the ones who wear those Turban things… the CAQ is a big tent party that welcomes all forms of discrimination!" exclaimed Legault.
Legault has announced his intention to invoke the notwithstanding clause to override any potential court challenges to the ban. He also said his government will have a transition period in which people who want to continue wearing religious symbols will be given the chance to transfer to jobs in different sectors, provinces, or Quebec's newly created "economic ghettos."