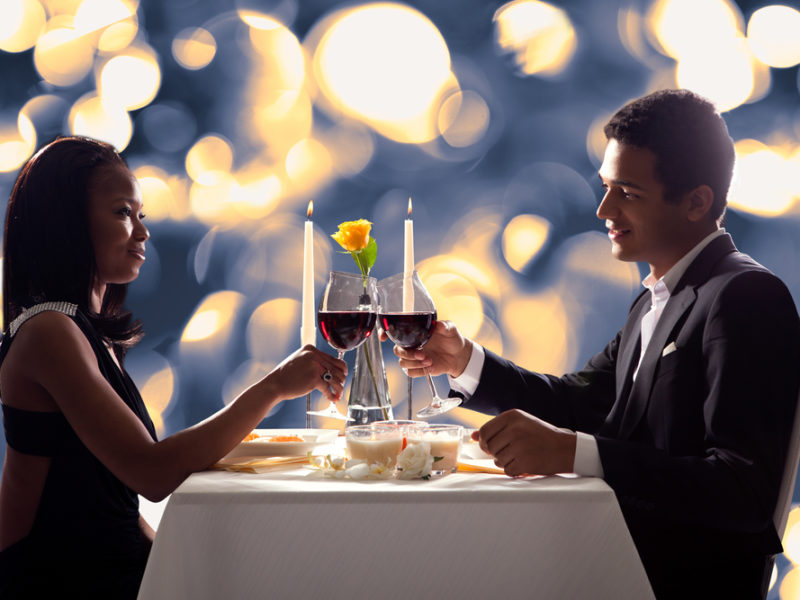 EDMONTON – After three years together, Joseph Webber and Nina Crawford celebrated their relationship with an unforgettable night out staring at their phones.
The two began by reading up on Yelp for what appetiser and wine they should order, ultimately deciding on a four star reviewed baked brie and red sangria. "It was beautiful, I didn't want to eat any of it, but I eventually did. You can see the whole thing online because I made an Instagram story about it", gushed Nina.
"We ordered the Teriyaki Sirloin because a buddy of mine was at the same restaurant and posted about it on Facebook", remarked Joseph. "It was totally the right decision, that's why I not only liked his photo, but commented on it too."
By dessert the two were tweeting up a storm saying how madly in love they were with the hashtags #JoeandNina4EVER and #JoeRogan for some inexplicable reason.
The couple first met on Tinder. "It was love at first swipe", remembers Nina. "For the next few weeks we sent each other snapchats three or four times a day. One thing led to another and before I knew it, we were face to phone playing Pokémon Go in some stairwell."
When the meal was over Joe texted Nina an eggplant and peach emoji and the two rushed out to grabbed an Uber. On the ride home Joe watched the final episode of Ozark Season 2, while Nina began Season 5 of Bojack Horseman.
The perfect night was almost sullied when the two accidentally made eye contact.
The couple capped off their anniversary the same way they had done the year before, by throwing off their clothes and running into seperate rooms to watch porn on their laptops.