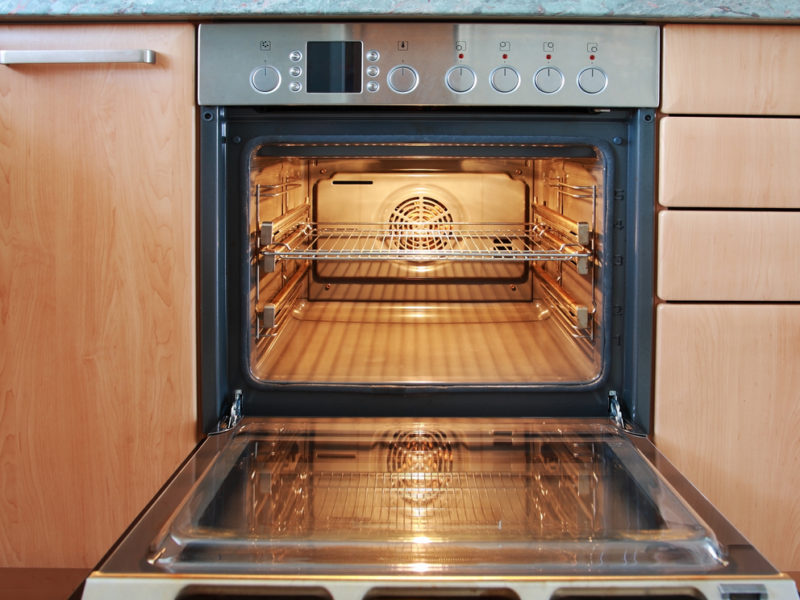 BENTON HARBOUR, MI – Appliance manufacturer KitchenAid has complemented its lineup of induction and convection products with a state-of-the-art abduction oven that briskly prepares and then kidnaps your food.
"We are so proud to introduce the Cap-Char 2000 into the home appliance market," said CEO Mark Bitzer of Whirlpool, KitchenAid's parent company. "This product relies on the science of heat abduction to transport air uniformly around the oven and then transport the food out of the oven when you're not looking."
According to a just-released product description, the Cap-Char is especially well-suited to make and abscond with a variety of dishes, including poached eggs, hot pickpockets and chicken five-fingers, the last of which allegedly go well with seizer salad.
Although it is not yet clear how much one can expect to pay for the oven or for getting their food back, Bitzer said consumers will get some more clues "with the luxury model."
"If you go with the 3000, you will get ransom notes mailed to you with detailed instructions on how to recover your meals," said Bitzer.
KitchenAid has indicated that their latest product will be part of a new stainless-steal appliance lineup that includes cutting-edge offloading dryers.