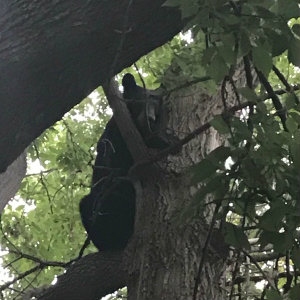 OTTAWA — Following the tranquilization and removal of a bear roaming around Ottawa's ByWard Market neighbourhood, the City of Ottawa announced that it has exceeded its excitement quota for the year.
The city goes to great lengths to track the excitement levels of both residents and the media to protect its traditional charm. If the level of excitement exceeds its allocated annual limit, the city risks devolving into a cosmopolitan metropolis complete with culture and other nefarious forms of pandemonium.
"We commend the Ottawa Police and National Capital Commission employees for their quick action, and now, for the good of our city, we are asking our citizens to do their part and proceed with their lives in the most boring fashion possible," Mayor Jim Watson said in a statement.
Fearing that Ottawans might get a taste for excitement and the quiet nation's capital would devolve into pandemonium, Mayor Watson has gone to great lengths to restore order to the region's excitement quota. The 2019 tulip festival has been cancelled and a city ordinance has been signed that stipulates only Shawn Desman can perform at Bluesfest for the next two years.
While it remains to be seen whether or not Ottawans will comply with the city's embargo on excitement, some of the area's biggest players are already doing their part to restore Ottawa to its natural state of boredom.
Meanwhile, the federal, provincial, and municipal governments along with the National Capital Commission have begun tediously debating the jurisdictional responsibility of bear management, an indicator that things are returning to normal.
The Ottawa Senators responded to the Mayor's statement that they remain committed to trading Erik Karlsson before training camp opens to ensure Canadian Tire Centre is excitement-free for many years to come.