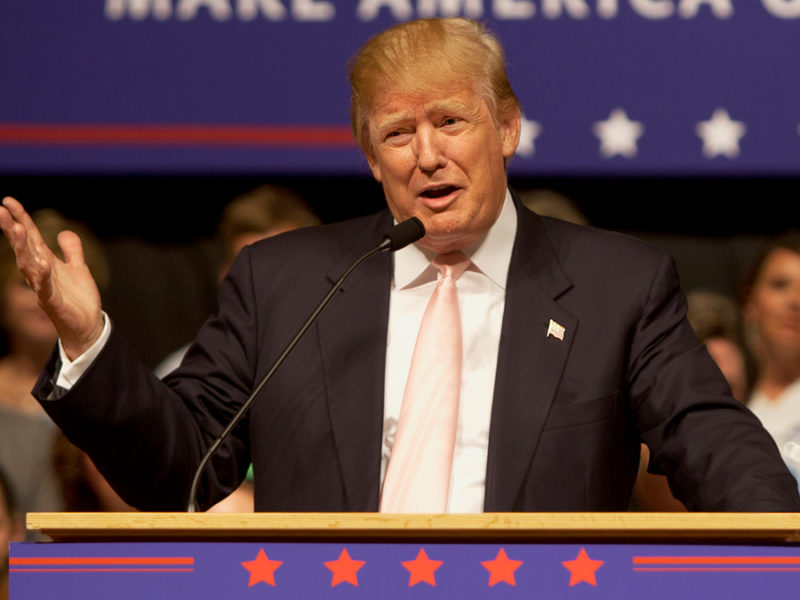 WASHINGTON, D.C. –  Following the release of an audio recording of candidate Donald Trump's aides discussing how to spin an alleged tape of the former reality TV host using the n-word, the U.S. President has tweeted that no such tape exists, that the tape shows he was obviously joking, and that it is the best tape ever leaked of anybody using any kind of slur.
"Nobody even talks about MOUTHY MEL [Gibson] any more! Terrible numbers! PATHETIC!" Trump tweeted in part four of a lengthy tirade listing off many celebrities whose leaked use of racial epithets were "way less impressive."
Rumours have circulated since the 2016 presidential campaign that there might be a tape of Donald Trump using the n-word on the set of The Apprentice, however following the release of the Access Hollywood tape of Trump boasting about committing sexual assault, most journalists figured that there couldn't possibly be more than one incriminating tape from Trump's past waiting to be dug up and haven't pursued the issue further. Recently, however, former Apprentice star, political aide and "black friend" Omarosa Manigault-Newman released a recording of a discussion between aides about the existence of such a tape, leading to Trump's tweet-storm.
"The tape of me using the n-word DOES NOT EXIST," wrote the President on Twitter. He continued, in a series of tweets:  "I would never say such a horrible word, but I do know a lot of words, so of course I might say it if I'm proving how many words I know, and besides when I did say it I was only telling a joke which was very funny, and in fact if you listen to the tape it is the Best Tape Of All Time where somebody says [redacted] or [redacted] or even [redacted]-nose! I like Hulk Hogan, good friend, but the only reason anybody cared about his n-word thing was that it was on a sex tape. SAD!"
White House Press Secretary Sarah Huckabee Sanders clarified that "The President obviously is referring to the fact that he is very articulate and has a great deal of television experience, so any tape of him of any kind is bound to be top quality." She quickly added "Besides I'm sure that every single one of you has even said [redacted] around your kids."
Image via Deposit Photos