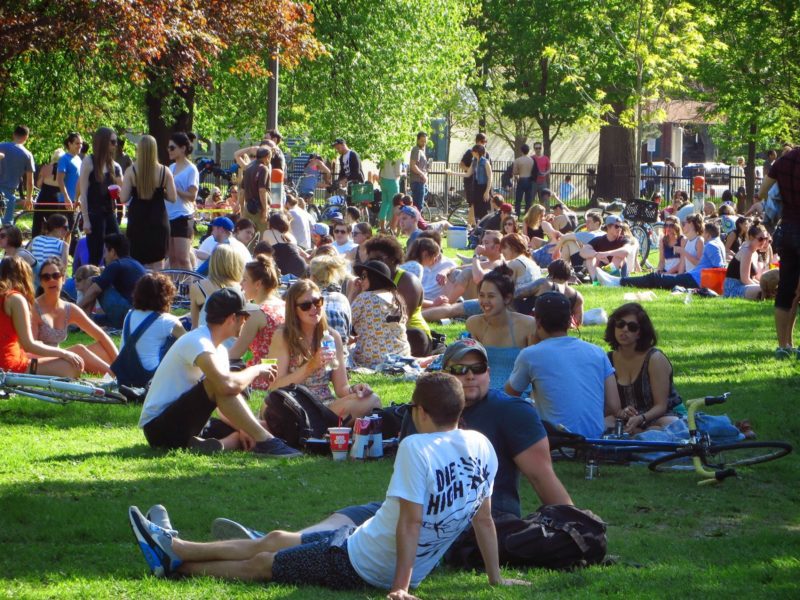 TORONTO – In partnership with Smirnoff Citrus TM one of Toronto's most popular parks to get totally hammered in, Trinity Bellwoods, is implementing bottle service at all its picnic tables.
"For years we've tried in vain to stop people drinking in the park, but then we realized this is Toronto, and a crass money grab would be much more appropriate," remarked Mayor John Tory. "That is why I am so proud to announce this incredible initiative, which includes your choice of cranberry juice, orange juice, or tonic water."
Employees from Toronto's Parks department will act as servers for each picnic table and will also be required to wear short skirts, a push up bra and three-inch steel toe stilettos. In true Toronto fashion each bottle will cost exactly as much as a monthly TTC Metropass, although there will be discounts on ladies nights, or if you're the one who remembered to bring the frisbee.
"This is great. I already come here to drink every weekend," said Ashley Waters, whose bachelorette party had taken over most of the area near the tennis courts. "But now I get to pay a $20 entry fee. Plus I heard Pitbull is going to play tonight."
However, there are some who feel the program will alter the bohemian atmosphere of the park.
"Hey, I'm all for getting smashed in a public place", said a park-goer playing devil sticks as he waited for the bouncers to let him in. "But I'm completely against this type of corporatization. That is, unless it somehow involves craft beer."
Meanwhile at Christie Pitts Park the city's new cockfighting game was really taking off.