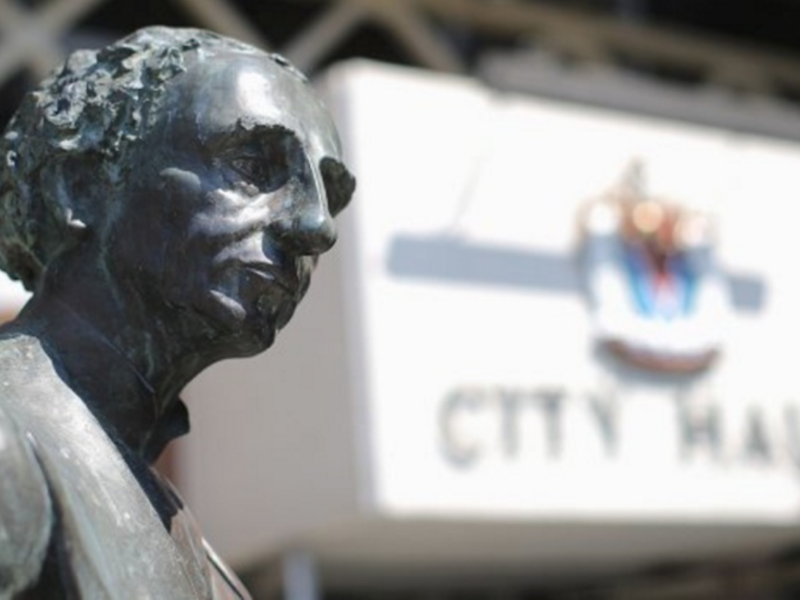 VICTORIA – The municipality of Victoria has come across some difficulty in their attempt to be more green and compost the non-compostable metal statue of the first Prime Minister of Canada, Sir John A. Macdonald.
"Lots of food has iron in it, so why wouldn't an iron statue be the same?" asked Diamond Gillespie, a local yoga teacher and head of the Department of Waste. "We don't respect Sir John A. Macdonald for his abuse of Indigenous people, but we sure as heck respect the earth."
The statue of the former Prime Minister/bribe participant was placed in a city hall green bin before it was transported to a compost pile, where it would sit for two days. When officials realized that it would not decompose, they dragged it out of the rotten food scraps, its dirtied visage staring aimlessly toward the sky with an expression that said, "I deserve this."
Despite multiple protests against the mistreatment of the statue, and not the man approved the first residential schools in the country, officials made another attempt to break down the iron statue of the man who ordered the execution of Louis Riel by throwing red wiggler worms at it like cooked spaghetti and seeing if they would stick; they did not.
After close inspection by one of Victoria's top environmental experts Leif, a twenty-something who once spent three months tree planting up north and goes to Shambala every year, the city determined that composting the statue of John "the cruel drunk man" Macdonald was impossible. The statue was then tossed into the Pacific Ocean along with the rest of the city's raw sewage.