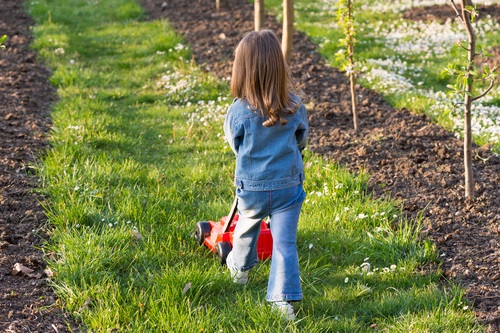 PALM BEACH, FL – In a surprise contradiction to his conservative border policy, U.S. President Donald J. Trump has instructed law enforcement to release immigrant children that ICE had separated from their parents and put them to work at his luxury Florida resort Mar-a-Lago.
Under pressure from conservatives and liberals alike, Trump had been seeking a way to curb the rising tide of anger over the practice of making kidnapping and child abuse official White House policy. Mar-a-Lago's recent application for visas to hire 78 temporary foreign workers will allow the administration to unload the burden to the private sector, where criminally negligent labor practices are perfectly acceptable.
"This is a real step up in the quality of life for these precious children," claimed White House Press Secretary Sarah Huckabee Sanders. "Instead of sharing big cages, each of these kids will get their own personal cage and private restroom, which is also their cage."
"More importantly," she added, "they will learn a sense of responsibility by working 14-hour days, six days a week, earning almost enough to feed themselves and pay rent on their cages, just like the average American."
The new work-for-sanctuary program, dubbed "No Child Left Behind with Their Parents," will bolster the resort's cooking, cleaning, and gardening staff until the end of the busy season, after which they will be released on the grounds to fend for themselves as free-range children until they are needed again the following summer.
"These kids deserve a taste of the American dream," Trump tweeted after opening a new golf course on the 7th hole of an existing golf course. "But only a taste. The fake Constitution will tell you that America is a melting pot, but it's really an appetizer platter. Take one freedom and move on. Immigrants need to stop clogging the buffet and start cleaning it."
The ACLU has filed for an injunction to stop the program, claiming it is cruel and unusual punishment to make anyone live in Florida.