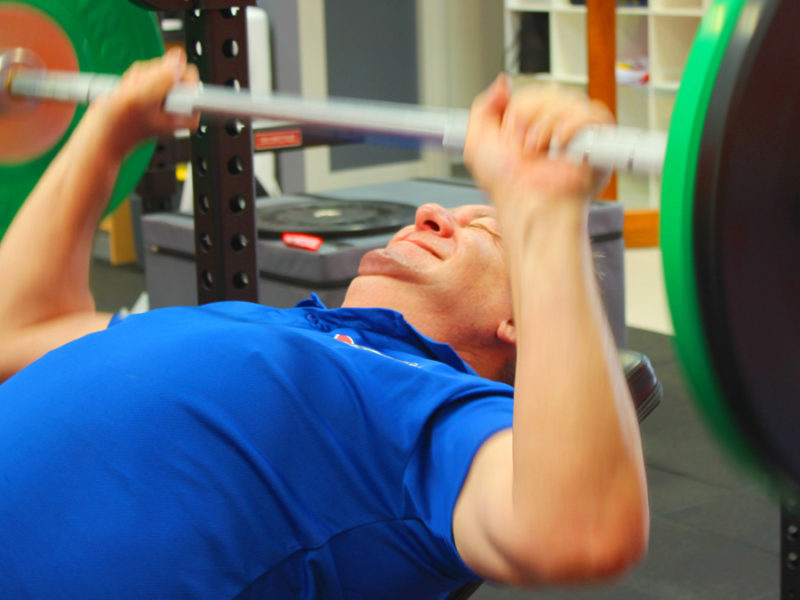 For those struggling to find the time to fit an active routine into their already busy lifestyle, the good news is you may no longer need to worry about achieving such a perfect balance as you may be surprised to learn that you can just LIE about going to the gym.
Evidence suggests that the vast majority of the gym-going population is merely doing so as a means to brag about it later to their peers, and upwards of 90% of these people mistakenly believe that actually going to the gym is a prerequisite to such prideful boasting. By avoiding the gym entirely, it is possible to enjoy the praise of being an avid fitness junkie without actually doing any of the work. Why spend time and money preparing to do a Tough Mudder challenge when you can just roll in some dirt and take a photo of yourself flexing, which in the end gives the exact same result.
"When I realised that I don't need to spend an hour a day running on a treadmill to be able to tell people that I went for a run that morning, it completely changed my life," stated Stacey Ellimum, a former gym membership holder. "Now the extra sleep I've been getting by staying in bed every morning has given me a more youthful glow. I've never gotten more compliments about my appearance! And it's all thanks to quitting the gym."
Some people have turned lying about going to the gym into an artform itself, posting regular tweets about their routines, or reaching out to facebook for recommendations on the best protein powder. With the rise of social media, it's easier than ever to make it look like you're succeeding when in fact your most of your "90 day journey" to fitness has been spent shovelling nachos into your face and referring to it as a cardio routine.
Those who for some reason enjoy going to the gym will be happy to learn that there's a bevy of other things they could lie about doing as well. Virtually all activities from reading a book to volunteering can all be lied about with little to no impact on the amount of praise one will receive at every mention of doing so, the possibilities are endless!
For extra authenticity don't forget to work up a sweat by turning your A/C off for an hour and getting into workout gear to post that all too desirable post-gym selfie as you watch the likes and adoration come rolling in!