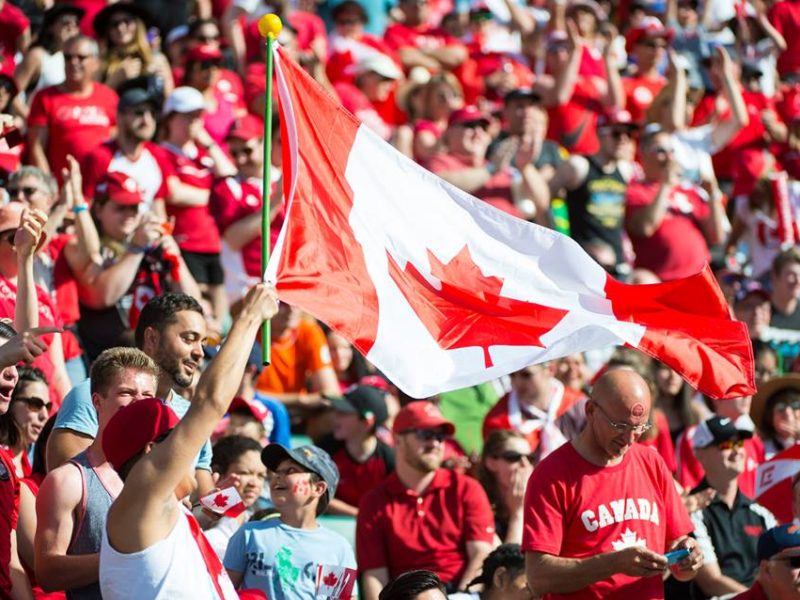 MOSCOW – Canada has broken its decades old drought of participating in the World Cup after pulling off a shocking victory by co-hosting the global competition in 2026 and therefore a spot in the tournament.
With only minutes left on the clock before the FIFA vote, an unearned berth for Team Canada still seemed uncertain.
A tough opponent like Morocco would have been hard to beat on the field, but thanks to the financial backings from Canada, the US, and Mexico, the small North African country lost their bid 134-65.
With the results in, the 79th ranked team in the world rushed onto the stage to hoist the In-By-Default Cup.
"We're in!" rejoiced Canada's coach John Herdman. "And we didn't have to do anything!"
Canada will not have to beat superior teams such as El Salvador, Jamaica, Cape Verde Islands, Burkina Faso or any other teams from North America, South America, Europe, Africa, Asia or Australia to qualify.
With the nation's participation in the 2026 World Cup sealed, Team Canada hopes to field the Olympic bronze medal-winning women's team in hopes of winning any games or scoring any goals.