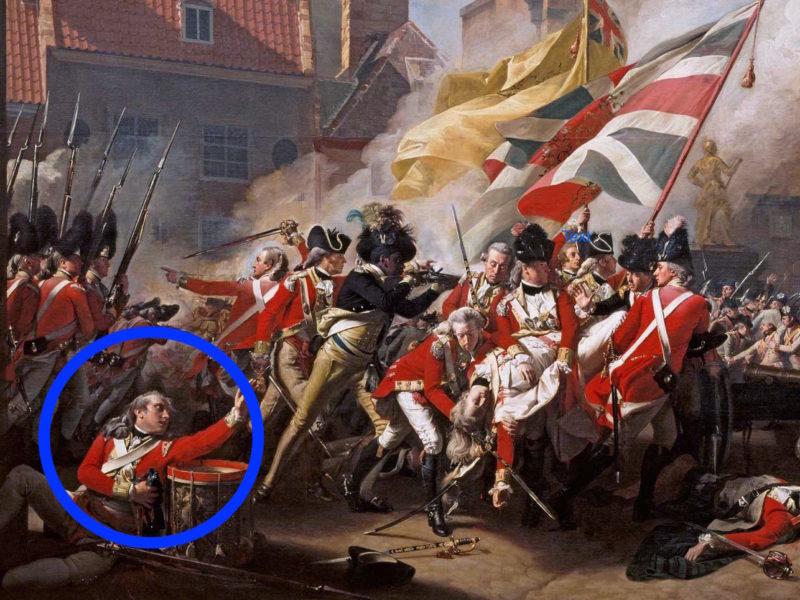 In a sign of the true end of a prominent era of our nation's history, the Canadian government today confirmed the passing of Lieutenant James Montclief: the last surviving Canadian veteran of the War of 1812.
It's times like these that it's important to recognize the amazing role soldiers like Montclief played in the forging of our Canadian identity. In interviews given in the final weeks of his life, Montclief recounted his exploits as a cavalry commander at the Siege of Detroit and reiterated his long-standing claim to have been the person who lit the match that burned down the White House. He even generated his own controversy at the time with a torrid love affair with Laura Secord. Historians are still divided on the accuracy of that last claim but can you blame them for not wanting to argue with a war hero?!
Even our own heroic Minister of National Defence Harjit Sajjan had fond words for him, claiming to have "served alongside Montclief during the Opium Wars".
Asked recently whether he had any opinions on the War Of 1812 re-entering the news, with President Trump citing that as justification for Canadian steel tariffs, Montclief reportedly said, "What the hell is a 'Trump'? Who are you people?"
After the war, Montclief spent his civilian life as a typewriter salesman before moving onto selling personal computers at the start of the PC boom in the 1980s. At one point he was even IBM's oldest salesperson! He retired from that business in 1883, saying "I'm not a young man anymore and it's time for someone else to take the reins."
It wasn't all work and no play for Montclief. He also found time to: work at a Summer camp teaching musket skills to underprivileged youth; be the person who actually placed Tecumseh's curse on William Henry Harrison; and to coin the popular term "Shanghaied". What a man!
When asked for his secret to a long life, Montclief credited it to friends, family, and a daily consumption of a tincture of laudanum. He credited this lifestyle to his ability to still move his upper lip, the only part of his face that still functioned. But his doctors say that his dedication to keeping active was just as important with Montclief being one of the most well-known opponents to the BNA Act, the Charter, and Saskatchewan. #healthyliving
Prime Minister Trudeau spoke about Montclief, "Today our country has lost its final remaining member of the Greatest Generation. No, not the regular Greatest Generation, the original one."
On his deathbed, Montclief had this to say about the country that owes him so much, "What are you fools talking about? I'm a British soldier, and always have been! Why do you think I spent so many years protesting the British North America Act!"
Montclief was officially recognized as the last remaining veteran of the War of 1812 following the passing of Rose Childs (Nurse) and Leroy Fairchild (Staff Sergeant, 48th Artillery Brigade), both in 2011. He spent the final years of his life at Spring Valley Veteran's Hospital among younger veterans of the Boer War and World War I, many of whom are still around today!