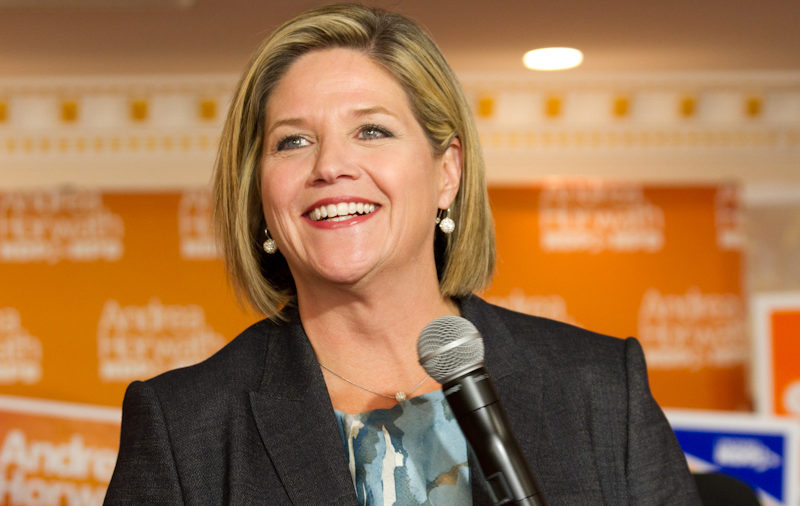 TORONTO – The provincial New Democrats are booming in the polls, thanks to Andrea Horwath's electrifying platform of 'hey, at this point it's either me or worse Rob Ford.'
"Good e-nough! Good e-nough!" chanted ecstatic crowds at a packed campaign appearance. "What do we want? Something tolerable! When do we want it? Whenever the election is!"
Horwath's promise to not ruin a booming economy by pointlessly gutting the public sector has drawn widespread support from the left, just as her promise to not be gay has begun to tempt voters from the right.
"Her?' said one Horwath die-hard. "Yeah, fuck it."
While Horwath's strategy to lower hydro costs is vague at best, voters are rabidly in favour of such imaginative plans as 'hey, maybe don't turn the Oak Ridges Moraine into a place for Jeep Grand Cherokees to do donuts' and 'yeah, we probably won't let education policy be set by the Christian equivalent of ISIS.'
"I'm voting for Andrea Horwath because I would literally vote for a rock if it kept Ford out of office," said another Horwath fanatic. "Because a rock can't be a bigoted climate denier. If Andrea Horwath is even slightly better than a rock, we're coming out ahead."
At press time, Kathleen Wynne was attempting to win support by promising a 20% tax cut and one live giraffe for every family in Ontario.