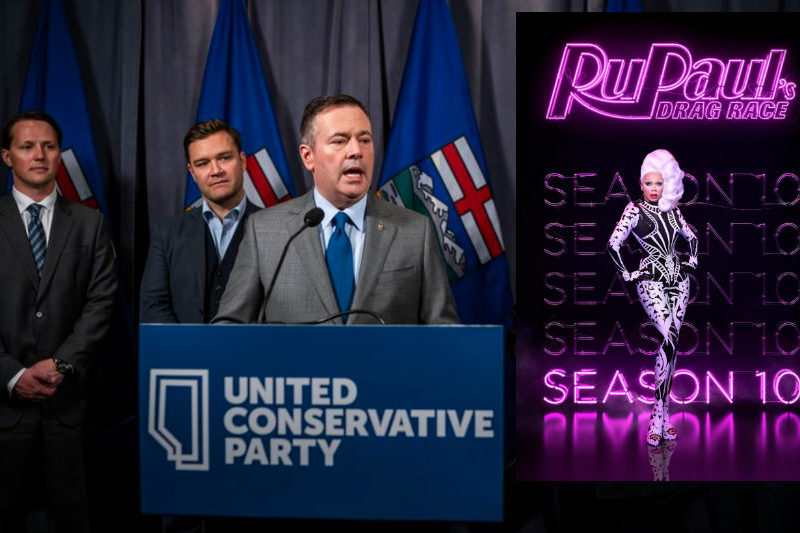 RED DEER, AB – The United Conservative Party of Alberta held a policy convention last weekend which passed a resolution that will require all of the province's schools to inform parents if their child has watched RuPaul's Drag Race.
Delegates voted in favour of the motion that would instruct teachers to ask every high schooler if they have intentionally watched one or more episodes of the Emmy-winning show.
"Seeing this reality competition show poses a safety concern for students," explained one UPC delegate speaking in favour of the proposed policy. "The title is completely deceptive for innocent children who want to see perfectly heterosexual automobiles racing against each other, but no, it's about men who are pretending to be ladies, and not feeling ashamed at all!"
The policy claims that Drag Race was a gateway show to watching Queer Eye, or the film Call Me By Your Name.
"Parents have a right to know if their child is watching a show that showcases the true beauty of the human spirit," added the next speaker at the convention. "They need this information to have difficult conversations about being straight, no matter how attractive [Queer Eye's] Antoni Porowski may be."
UPC members insisted that the motion is not anti-LGBTQ, rather it's about a parent's right to be anti-LGBTQ.
The party also approved additional measures to inform parents if their daughter is playing softball or their son's handwriting is deemed "too effeminate."
The conference wrapped up with a speech from leader Jason Kenney before he was shashayed away while repeating the phrase "Miss Vanjie".