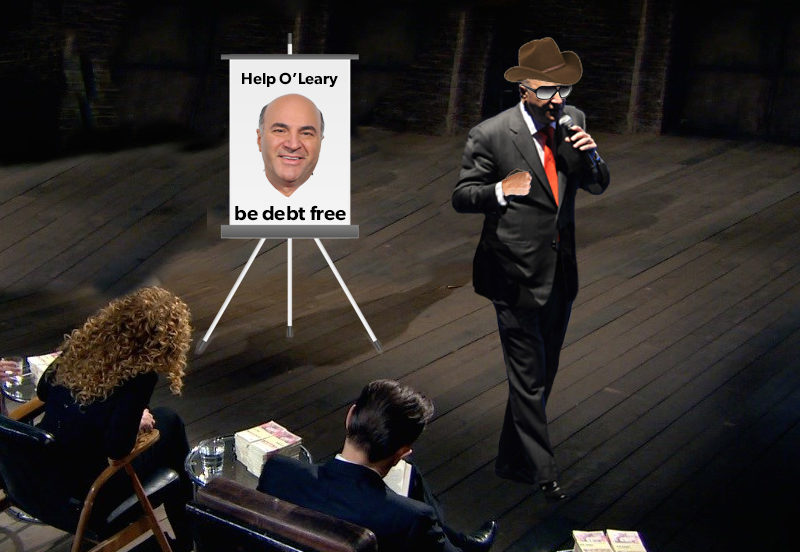 TORONTO – Last night's episode of Dragons' Den got a bit confrontational after none of the Dragons expressed an interest in Devin O'Kerry's idea for a business whose sole purpose would be to pay off campaign debts.
"Hello Dragons, my name is Kev… Devin, and I am seeking $500,000.00 for 1% of my company," advised O'Kerry. "Our very legitimate company will invest in the debt of brilliant, Irish-Canadian businessmen turned politicians who need a cash infusion in order to pay off outstanding debts."
"We will also be reimbursing them for the cost of their travel, accommodation, and french tutors."
Things went off the rails when Dickinson, Treliving and the other Dragons whose names no one can remember pressed the contestant on how such behaviour could possibly turn a profit. A tense back and forth ensued before O'Kerry started mumbling they "owed him" and demanded they "fork over the cash."
"Things got really bad when I said that the campaign he wanted to reimburse must have been a failure," said Jim Treliving. "That's when he started screaming about 'starting conversations' and 'stepping aside for the good of the party.' After that I told him I was out."
O'Kerry was eventually escorted off the set by security, leaving only his business plan and fake mustache behind.
The other segments in the show went quite well, as the Dragons invested in numerous companies far too successful to need their help, just like they have been for 13 years.