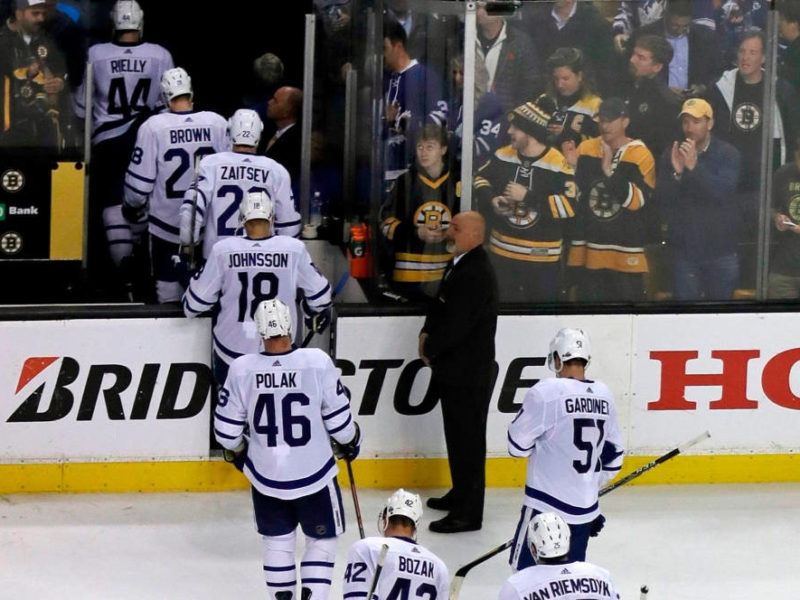 The Toronto Maple Leafs have restored a sense of normalcy to their city since a deadly attack earlier this week by collapsing in the third period of game seven against the Boston Bruins.
"We had to show that we won't let anything change the way we disappoint our fans," said coach Mike Babcock.
The Leafs had to overcome a 4-3 lead, but they held out with strong mistakes coming from the defence and goaltender Fredrik Andersson, while star players like Auston Matthews did their part by not scoring.
When things looked as though the Leafs might win the series, Babcock gave a stirring pep-talk during the second intermission and inspired the team to go out there and shit the bed for Toronto.
They team got the message, and in the third period, they were back to their old selves again; puck giveaways, sloppy defence, and four unanswered goals.
"When the Bruins took the lead, I knew we were back," explained Jake Gardiner. "There's losing, and then there's losing like the Leafs. No one can break our tradition."
The 7-4 loss was exactly what the city needed, and tells the world that Toronto is back to the way it should be. Some fans were so reassured, they started to cry while standing in the rain at Maple Leaf Square. What a heartening scene!
Others were just happy that they didn't need to watch the last five minutes and turned off their televisions in disgust knowing that the Leafs and the city will never change.