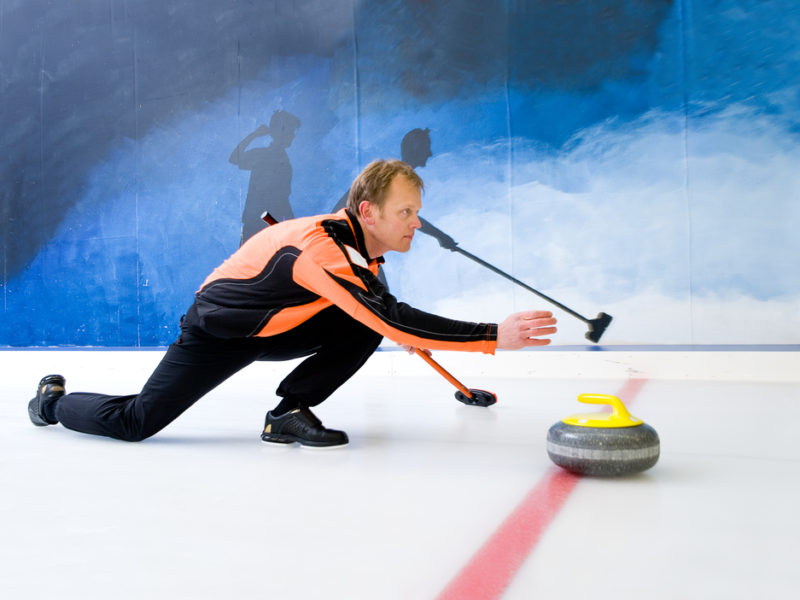 St. Alberta, AB – Richard 'stone master' Jones, the young bad boy of the Alberta curling scene, turned 45 years old yesterday.
"Richard is clearly the next generation of Skips," said TSN curling analyst Vic Rauter. "But I'm not sure the old guard is ready for the bravado and brash attitude he brings with him."
"Maybe this is just what happens when generations collide."
Jones' arrival at the upper echelons of the sport has been expected ever since he dominated the junior curling leagues (age forty and under). At just 33 he was featured on the cover of The Curling News under the headline "The Chosen One."
"Honestly, if he could just get his youthful spirit under control, he could be the next Kevin Martin, Kevin Koe, or Kevin McKevin," said Rauter.
But it doesn't appear like Jones is interested in reforming his ways. At last month's Scotties he arrived visibly hungover and then delivered his rocks in the tenth end while sliding backwards with his eyes closed.
However Jones was adamant in his claim that he has done nothing wrong.
"These old guys just don't understand. When you go out to the playground curling rinks, this is just how people curl. Now if you excuse me I have to pick my daughter up from middle school."