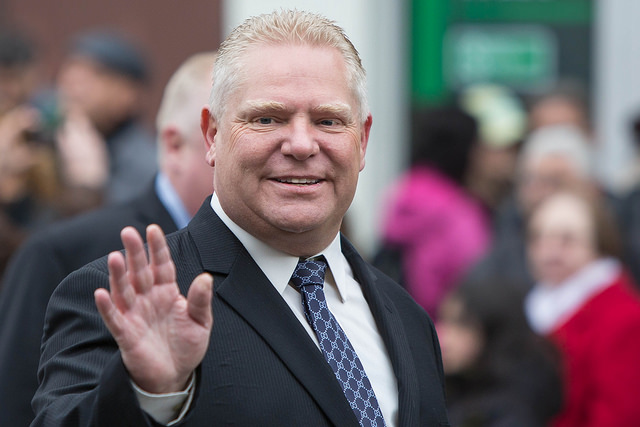 TORONTO – Progressive Conservative leader Doug Ford outlined his plan to fix Ontario's manufacturing sector, bringing hundreds of thousands of jobs to the province's rustbelt robots.
"Manufacturing is the most automated sector in the world," said Ford, to raucous applause. "Chinese robots, Mexican robots, even Indian robots. Are you telling me those robots are better than the old-stock, working-class robots in Ontario?"
Ford says his plan to bolster the province's machines is simple. With his proposed non-human employee tax credit, Ford estimates Ontario's corporations will create thousands of new positions for welding arms, scissor lifts, Microsoft Excel, and other automated workers.
"At first I was mad that I wouldn't be getting any tangible benefits from the plan," said local unemployed metalworker Steven Lee. "But then Doug explained how the Liberals were responsible for the global move towards job automation powered by decades of computer science and robotics and I was like 'yeah, that fits my preconceived notions'."
"At least now I'll be on E.I. because a Canadian mechanized arm took my job."
At press time, Doug Ford had been hospitalized after attempting to shake hands with an industrial thresher.