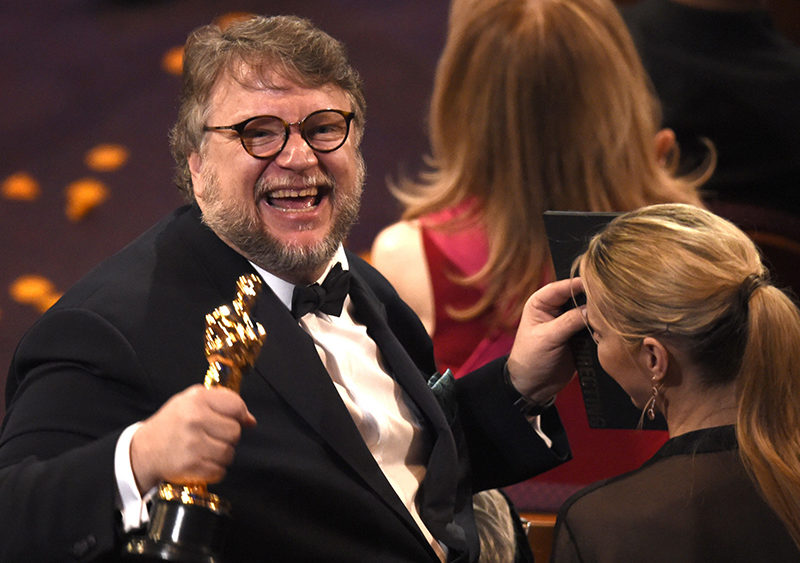 LOS ANGELES – Guillermo del Toro's Toronto shot monster love epic The Shape of Water has won the academy award for the production that best hid the fact that it was shot in Toronto.
"We are honoured, and wish to thank everyone involved in the production," said producer J. Miles Dale as he and fellow producer and del Toro accepted the award. "It really takes everyone, from costumes, to locations, to props, photographers, to writers, editors, and producers to make the audience completely unaware that what they are seeing is in any way Canadian."
Past winners of the prestigious award include Brokeback Mountain, Brooklyn, Room, Capote, and Chicago, among others.
The Shape of Water, set in the midst of the Cold War, garnered the nomination for its utilization of computer animated effects to remove landmarks such as Roy Thompson Hall, the Gardiner Expressway, TTC signs, and the overwhelming grey that was 1962 Toronto.
"It's really no surprise Shape of Water took it," says film critic Peter Howell. "Even in other A list productions such as Room, you can still see the odd 'Yonge' street sign or a streetcar passing in the distance, but in Shape of Water there really is not even a hint this is in Canada's largest urban centre."
The award has garnered praise from Torontonians. Mayor John Tory, congratulating the production on the award, said he was "pleased, on behalf of everyone in our city, just to be mentioned in any capacity."
"We actually wanted to set it in Toronto," said del Toro a long time resident of the city. "But the studio execs wouldn't allow it. They said it was too much of a leap for the audience to believe that interesting things can happen outside of the US, Britain, and vague, undefined areas of Europe.
At press time every single Canadian article on the Oscars had mentioned that the Shape of Water was shot in Toronto approximately 25 times.